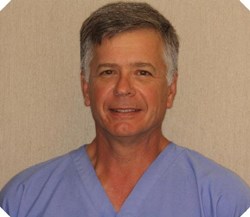 Corpus Christi, TX (PRWEB) December 09, 2013
Dr. Tilman Richards now offers Corpus Christi, TX patients a more intense sedation dentistry option to alleviate the fear and apprehension many people associate with dentists and dental procedures. Until recently, Dr. Richards only offered nitrous oxide or oral sedation, but he now provides a third option that combines the two therapies to promote a deeper level of relaxation.
For patients with less severe anxiety, Dr. Richards may recommend nitrous oxide or oral sedation. Nitrous oxide, commonly referred to as "laughing gas," is the oldest and most commonly used sedation dentistry method. It is extremely safe and produces few side effects; patients can even drive themselves home after undergoing nitrous oxide.
Oral sedation requires patients to take a prescribed medication before arriving at their appointment in order to ease their apprehension and help them transition into a relaxed state of mind by the time the procedure begins. However, unlike nitrous oxide, oral sedation requires patients to arrange transportation to and from their appointment.
Corpus Christi, TX patients with more intense anxiety may be ideal candidates for the third option, which combines both sedation dentistry techniques. Patients who choose this path bring the prescribed oral sedative with them to their appointment. After taking the medication, Dr. Richards administers the nitrous oxide. Employing both techniques in this manner maximizes the overall calming effect and aides in the patient's transition into a deeply relaxed state.
To learn more about sedation dentistry options available at Dr. Richards' Corpus Christi, TX practice, please visit http://www.corpus-christi-dentist.com and call (361) 238-2373 to schedule a consultation.
About the Doctor
Tilman Richards, DDS is a general dentist who has provided patients personalized dental care in Corpus Christi, TX since 1984. Dr. Richards graduated with honors from Sam Houston State University with a Bachelor of Science in biology, and he attended Baylor Dental School in Dallas where he received his degree as a doctor of dental surgery. He is also a member of the American Dental Association, Texas Dental Association and Nueces Valley District Dental Society. Dr. Richards is part of one percent of dental professionals providing the LANAP FDA cleared laser procedure for gum disease treatment. To learn more about Tilman Richards, DDS and his dental services visit his website at http://www.corpus-christi-dentist.com and call (361) 238-2373.