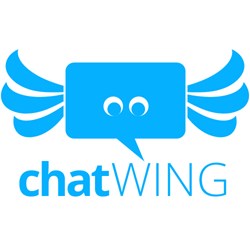 Cambridge, MA (PRWEB) December 19, 2013
Chatwing.com has just finished its array of weekly widget tune-ups and the developers have started reaching out to brainstorm groups. Researchers and freethinkers can now rely on the newest chat software app created by Chatwing Team. This website chat app, dubbed as "Live Chat 3.5," was created to help brainstorm groups in gathering important online information. More importantly, the widget can also boost online traffic at a very high rate.
Chatwing widget's social media integration is one of the strong and notable factors. In a single widget, visitors can log in with Facebook, Twitter, Google, Yahoo, Instagram, and Tumblr accounts. Since all of these sectors have thousands of users, any Chatroom widget is capable of bringing exposure to any blog, website, or online group.
Brainstorm groups can also find new members since the chat rooms can be shared through links. Additionally, website chatroom owners can also share their conversations to social media premises. If the conversations are meaningful and informational, people will be enticed to visit the chatroom, thus contributing to the traffic rate. Also, the Chatwing platform allows unlimited chatroom creation for every account.
Chatwing developers have also improved the premium features. Through these premium features, users can take their online chat experience to new levels. Some of the popular premium features are custom subheader, custom logos, faster chat room response, additional avatars, and secure socket layer.
Chatwing Team believes that a product should always undergo maintenance for optimum performance. Users who want to know more about the widget can check out Chatwing's Facebook page and Twitter account.
About Chatwing.com
Chatwing.com is a company that has brought innovation to the modern chat widget. Operating for more than five years now, Chatwing and its team of developers have dozens of ideas ready to be introduced to the public. The Chatwing chat app is an easy-to-use online tool that can help web users interact with each other and can also generate continuous traffic. Chatwing will always be a "freemium" application for everyone.