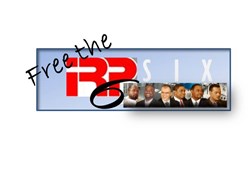 "Thirty-one years and this is the first time that I have ever encountered a federal court transcript disappearing" - Mark Geragos
Denver, Colorado (PRWEB) December 10, 2013
Dr. Wilmer Leon, Host of "Inside The Issues" on Sirius XM Channel 110 – The Urban View, interviewed Attorney Mark Geragos, A Just Cause, IRP6, and Attorney Gwendolyn Solomon regarding the IRP6 case and the alleged 200 pages of missing transcript.
Court records show that Mark Geragos represents A Just Cause (AJC) in a lawsuit against federal court reporter Darlene M. Martinez for allegedly not delivering a complete unedited version of court transcripts critical to the IRP6 case. (Case 1:13-cv-02260-RBJ Document 21 Filed 11/25/13 USDC Colorado).
Court records from the criminal trial of the IRP6 show that Court Reporter Darlene Martinez admits to omitting 200 pages of the transcript, and that Federal Judge Christine Arguello did not release the omitted pages (D. Ct. No. 1:09-CR-00266-CMA, October 2011, Court transcript pages 2062 -2063).
"How is it that 200 pages of court reported documents wind up in a black hole?", asks Dr. Leon. Court records show that the defendants requested the transcript from court proceedings of October 11, 2011, but discovered that a sidebar discussion was missing. (D. Ct. No. 1:09-CR-00266-CMA)
Gwendolyn Solomon, Appellant Attorney for the IRP6 responds, "According to the judge's ruling, she (Judge Arguello) decided that the gentlemen did not need a copy of the unedited version of the transcript."
According to court records Judge Arguello stated, "First of all, the unedited version (of the transcript) cannot be used for any purpose... how many pages is it?" Martinez affirmed, "Over 200 pages." Judge Arguello further stated, "Over 200 pages...for no purpose that I can see that would be served by having that at this time." "I am not going to have an expedited, and unedited version (of the transcript) delivered to the defendants (IRP6)," concludes Arguello. (D. Ct. No. 1:09-CR-00266-CMA, October 2011, Court transcript pages 2062 -2063)
"I don't understand how any judicial officer can state that a copy of the transcript is not needed when it is a very vital and important portion of the trial," concludes Solomon.
"I was fascinated by the issue", responds Mark Geragos. "At first I was somewhat aghast and didn't really believe (the story) the way it had been portrayed to me, but we dug into and drilled down in it,…and the transcript has mysteriously disappeared," adds Geragos. "Thirty-one years and this is the first time that I have ever encountered a federal court transcript disappearing," Geragos expounds.
The IRP6 case concerns an African-American company (IRP Solutions Corporation) in Colorado that developed criminal investigations software for federal, state and local law enforcement.
"These are not crack dealers out on the corner", proclaims Geragos in the radio interview. "These are guys who were out there trying to develop a program to help law enforcement, and by all accounts some world renown experts said it was a very good program and a helpful program, and something that just was not out on the market, and we are going to criminalize these guys and criminalize their corporation and their actions?," ponders Geragos. "And we're going to warehouse them for years and years and years in federal prison and we don't even have a transcript to back up what I consider to be a vital constitutional issue?" asserts Geragos. "So it's almost like law enforcement cannibalized themselves in this case and you have to wonder what was the motivation. Who was driving this?," questions Geragos.
"The government was fully aware of our business activities," states David Banks, IRP Solutions COO (IRP6). "We provided the government with a proffer on what was going on in our company. We had a reasonable expectation of revenue," concludes Banks.
"Our public needs to be concerned because our justice system is not alive and well," exclaims Gary Walker, CEO, IRP Solutions (IRP6). "It is in bad need of repair. People get thrown in prison and lives destroyed for doing everyday business," Walker asserts.
"When you want to go appeal (your case), you would assume you've got a transcript of the proceedings so that you can present it to an appellate court, and here the transcript mysteriously disappears forcing Gwendolyn (Solomon, the appellant attorney) to go file a civil lawsuit in civil court because she got nowhere in the criminal court, and that's when I jumped in and said this just doesn't make sense and we are going to see if we can right this wrong," concludes Geragos.
The case of the IRP6 (Kendrick Barnes, Gary L. Walker, Demetrius K. Harper, Clinton A. Stewart, David A. Zirpolo and David A. Banks) is currently under appeal in the 10th Circuit Court of Appeals. The men represented themselves pro se at trial. They were convicted in 2011 after being accused of mail and wire fraud. The IRP6 have been incarcerated at the Federal Prison Camp in Florence, Colorado since the summer of 2012. The IRP6 continue to maintain their innocence. (D. Ct. No. 1:09-CR-00266-CMA)
A hearing regarding the 200 pages of transcript has been set for January 2014 (Case 1:13-cv-02260-RBJ).
The case of IRP Solutions (IRP6) is currently under appeal (US District Court for the District of Colorado, Honorable Christine M. Arguello, D. Ct. No. 1:09-CR-00266-CMA; Case Nos: NO. 11-1487, Case Nos. 11-1488, 11-1489, 11-1490, 11-1491 and 11-1492).
To listen to the full interview of Dr. Wilmer Leon, Mark Geragos, and Gwendolyn go to http://www.ajcradio.com (posted per permission granted by Dr. Wilmer Leon).
Appellate Court panel includes the Honorable Senior Judge Bobby R. Baldock, Honorable Judge Harris L. Hartz, and Honorable Judge Jerome A. Holmes
Related press releases: http://www.a-justcause.com/#!press-releases/c21pq