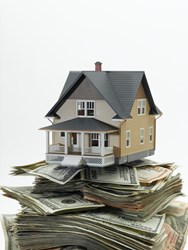 With or without the current federal energy tax credit, meaningful energy savings can benefit every Puget Sound homeowner. - Washington Energy
Seattle, WA (PRWEB) December 12, 2013
The IRS and Department of Energy (EnergyStar), currently allow a tax credit to incent homeowners to go green and save energy. This tax credit has existed with different amounts of financial incentive since 2008. Will it be extended another year? Or will it be finally retired?
The current federal energy tax credit program has incentives for solar, wind and geothermal energy that extend to December of 2016. But the ones for home energy equipment were extended in 2012 and are set to expire at the end of this year.
Many contractors and consumer advocates believe it's time for a change in this tax credit opportunity. This piecemeal program has a very small financial incentive and limits the homeowner to one $500 credit, while the energy saving potential of their home goes much further than $500. While the homeowner will see the benefit of lower utility bills, the equipment tax credit should also represent the benefit given to local utilities and our nation as a whole every time an energy saving measure is put in place. One option might be a broader program that incents home performance audits plus efficient equipment upgrades made post audit. Or bring back an individual equipment incentive but allow taxpayers to qualify for all upgrades made, without a one time cap.
The tax credit is 10% of costs up to $500 for qualified heating, insulation, boilers, doors and window products and metal roofs installed before December 31st, 2013. This includes $300 for heat pump installations, $300 for tankless water heaters and $150 for natural gas furnaces and more. If you install a product meeting the energy saving requirements of EnergyStar.org, you can qualify to take this tax credit. There are some restrictions. Of course, each persons financial situation will dictate if they can take the tax credit, and a qualified accountant should be sought for advice if needed.
Washington Energy Services, a leading energy retrofit contractor, serving Seattle since 1957, provides more information at http://www.washingtonenergy.com.