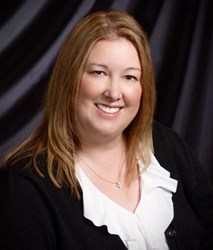 There's room for change and leadership in our industry. Merchants is in a very strong position.
Racine, WI (PRWEB) December 17, 2013
Merchants Moving & Storage, a leading professional household moving company serving the U.S. and Canada announces that Jim Eastman will retire as the company's president on December 31, 2013. His daughter Jennifer, currently Merchants' controller, will be his successor. Jim Eastman will become the chairman of Merchants Moving & Storage's Board of Directors.
Founded as Merchants' Delivery in 1922 by E.W. Eastman, Jim Eastman is the third generation Eastman family member to run the company. Jennifer will be the fourth generation and first woman to lead Merchants. Fewer than 3-percent of family owned businesses transition to the fourth generation and beyond.
"This is an exciting step for Merchants and our employees and a testimony to the strength of the company," stated Jim Eastman. "I am proud to have led Merchants through many significant milestones."
Jim Eastman became president of Merchants in 1982 after his father, Art Eastman, retired. Jim guided Merchants through deregulation, grew corporate relocation services, sold Merchants' truck leasing company and truck dealership and started the record storage division archives. He led Merchants' growth beyond Wisconsin to include major companies in states across the nation.
According to the American Moving & Storage Association, more than 7,000 moving and storage companies operate in the U.S.. Merchants is among the largest 8.5%, employing more than 100 people.
"Jennifer and I have worked closely together since she joined Merchants in 1996. As controller, she has led initiatives to update our technology, create synergies across our functions, improve customer service, champion employee health and safety and was part of the team that's helped Merchants experience significant growth. Jennifer has proven she's a skilled and thoughtful leader."
"It is an honor to follow in my father's footsteps," stated Jennifer. "We have a lot to look forward to including innovation and greater efficiencies across the company and growing our brand as a top professional moving company in key market segments. Merchants' has an amazing and dedicated workforce. We'll continue building our culture around that professionalism.
When Jennifer transitions to president of Merchants Moving & Storage on January 1, 2014, she'll become one of very few women to hold this title in the moving and storage industry.
"It's a male dominated industry," she notes. "But I grew up in moving and storage, working with my dad, getting to know what's important to our customers. Man or woman, there's room for change and leadership in our industry. Merchants is in a very strong position."
About Jennifer Eastman
Jennifer Eastman joined Merchants Moving & Storage in 1996, overseeing all of Merchants financial and human resources functions. As a company director, Jennifer is also involved in guiding the overall strategic direction of the company.
Before joining Merchants, Jennifer worked in corporate development and privatization for CNH Corporation and in national product merchandising for Levi Strauss.
Jennifer currently serves on the All Saints Foundation Board of Directors and the Tempo Racine Board of Directors as past president. She's served on the boards of the United Way of Racine, YWCA of Racine and Girl Scouts and is very involved in her church. She graduated from Carroll University with a degree in Business Administration.
About Merchants Moving & Storage
Serving the U.S. and Canada, Merchants Moving & Storage is one of the few independent professional moving companies in the country. Merchants' team of movers are employees, not owner-operators, allowing for a seamless and continual customer experience from the moment a move is confirmed to after household goods are delivered.
Merchants Moving & Storage is a family owned, privately held company.
###
For more information or to schedule an interview, contact Kimberly Kane at (414) 202-5762.