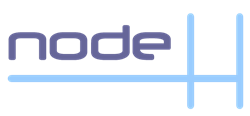 It is gratifying to see the goals we set out for the Release One being achieved so promptly
(PRWEB) December 12, 2013
Node-H has announced the successful high-volume launch of its residential small cell software at a number of European operators. In February of 2013 the Small Cell Forum, the independent industry and operator association that supports small cell deployment worldwide, announced Release One, which helps operators by providing all the information they need to successfully launch the technology in one easily digestible package. The theme of Release One is the Home, providing the complete body of work that operators will need to know in order to deploy residential small cells also known as femtocells. The Node-H femtocell software is based upon industry standards and aligned with the Release One program of the Small Cell Forum.
Small cells offload the wireless macro-cellular network and provide five bar service in the home or office. The consumer can enjoy high speed data and high definition voice calls over a normal broadband connection.
The development of small cells has taken a number of years to mature to become standards based and interoperable. The Small Cell Forum Release One was aimed at operators who have waited to deploy residential small cells until the market and technology were proven. It provides all the business case and technical detail, including recommended equipment specifications for RFPs, together with best practice from the operators which have successfully deployed femtocells in scale. Node-H has helped realize large scale deployments based upon the Small Cell Forum recommended approach.
"It is gratifying to see the goals we set out for the Release One being achieved so promptly," said Gordon Mansfield, Chairman of the Small Cell Forum. "Having just rolled out Release Two at Small Cells Americas, focused on Enterprise Small Cells, we are eager to see it achieve the same success."
Node-H and partners provide the software and hardware required for deployment of residential small cells, so that an operator can provide its customers with perfect coverage in the home for a fraction of the subsidy of a typical phone. The Node-H software solution addresses not only the protocols but also the system, security, timing synchronization, software update, provisioning, self-organization and production aspects of the small cell product. Node-H protocol and provisioning has been fully interoperability tested with multiple network vendor ecosystems, to provide a zero-touch experience for the consumer.
Demonstrations of Node-H femtocell features can be viewed at the Node-H website http://www.node-h.com/showcase.html.
About Node-H GmbH
Node-H GmbH is a pure-play small cells software company covering UMTS, LTE and dual-mode small cell technologies for residential, enterprise and urban cells. The software runs to the maximum platform capability on the leading chipset platforms. The high-performance fully integrated software was designed for cost-optimized SoC small cell platforms to help device manufacturers achieve fast time-to-market with a high-quality solution. Node-H is a member of the Small Cell Forum. Node-H is privately funded and based in Munich, Germany. For more information about Node-H, please visit http://www.node-h.com.