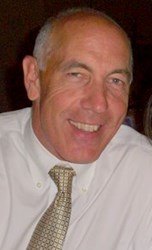 The company's success is driven by providing clients the essentials for attracting top talent: insight, speed, and reach.
Boston, MA (PRWEB) December 10, 2013
Millennium Search, the premier executive search firm for emerging startups and growing technology companies, has expanded its industry-leading recruiting team with the addition of Michael Feeney as Senior Executive Recruiter.
Based in Boston, MA, Michael Feeney brings with him a highly successful background in executive recruiting, joining Millennium Search from Strategic Ventures. Feeney demonstrated a successful track record of providing technology companies with high speed access to top performing talent across strategic, precise and immediate senior talent needs for technical, sales and management functions. His veteran status within the executive recruiting industry combined with his background in strategy and marketing for the technology industry made him an ideal match for the Millennium Search team and its technology startup clientele.
"The rapid growth of Millennium Search in the emerging tech space got my attention," says Feeney of his decision to join the recruiting team. "A closer look revealed that the company's success is driven by providing clients the essentials for attracting top talent: insight, speed, and reach."
"Michael is going to be a great addition to the team and has the ideal background to serve our technology startup clients," says Amish Shah, CEO and Founder of Millennium Search. "He has been on both sides of the house, working for software companies directly, running his own recruiting desk and even managing his own firm. He understands our clients. He knows what they need in a way that few do, because he's actually been in their shoes."
With the addition of Feeney, Millennium Search concludes its most successful year to date, with plans to continue expanding the team into Q1 of 2014. Millennium Search is currently interviewing to accommodate hiring demands in the tech sector as evidenced by 2013 growth, and is accepting resumes for fresh senior talent.
About Millennium
Millennium Search is a boutique executive search firm partnering with emerging startups and high growth technology companies to secure top talent and rapidly scale business and technology teams. With a dedication towards the ethical, rapid and successful placement of top talent, it is their mission to provide mutually beneficial partnerships between both clients and candidates across the high tech sector. Founded in 2003, Millennium Search partners with startups and companies in the Bay Area, New York, Boston and other technology hubs across the country. To learn more about Millennium Search, visit http://www.msearchllc.com/.