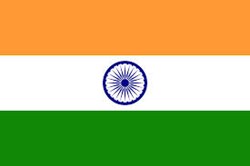 This is a great opportunity to visit India, participate in a great cause and build community!
Minneapolis, MN (PRWEB) December 12, 2013
The Minnesota Conference of Seventh-day Adventists, in partnership with Insouciance Abroad, is excited to announce their upcoming mission trip to Khammam, India from February 10 through March 5, 2014, the first in a series of annual mission trips to locations around the world. Individuals from all walks of life and a common passion for developing churches will have the opportunity to assist local pastors in the planting of new churches. Participants will do this through children's ministry, gospel preaching, health teaching, and home visitation. The final three days of the trip will feature a stopover in New Delhi, with sightseeing outings and cultural activities planned. While space is limited there are openings available for individuals interested in supporting this project.
Insouciance Abroad is proud to be partnering with the Minnesota Conference of Seventh-day Adventists, to be bringing their high level of customer service and international travel support to this trip. For more information on upcoming mission trips, how to be a part of this trip or how to contribute to these trips please contact Insouciance Abroad at 888-626-2927.
The Minnesota Conference of the Seventh-day Adventist Church is responsible for the work of the Adventist Church in Minnesota. Located in Maple Grove, Minnesota, the Conference employs more than 30 pastors for more than 88 churches, companies and groups throughout the state. Eleven elementary schools and one high school operating on four campuses also fall under the Conference administration. We also operate a summer camp for children, young people and families.
Insouciance Abroad is an innovative group travel logistics company focused on organizing travel and tours for educational, music, church, and corporate groups both domestically and internationally. Each of our trips is customized to fit the group's needs. We will work with our clients to design the trip of a lifetime and handle all the details. Insouciance Abroad offers the ideal solution to planning music tours, school trips, and mission trips. Allow us to handle the logistics while you enjoy the trip.
For more information about this tour please contact Peter Lombard at Insouciance Abroad.