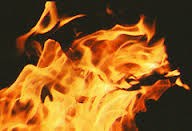 Plymouth, MN (PRWEB) December 12, 2013
There's no doubt about it: Minnesota winters can be brutal. So it is no surprise that to save energy or a costly furnace repair St. Louis Park residents turn to the added warmth of a portable space heater. But users need to be aware, states Sabre Heating and Air Conditioning, of the potential dangers a space heater could bring.
According to the Consumer Product Safety Commission (CPSC), portable space heaters are the cause of roughly 1,200 fires per year.* Whether electric or gas fueled, space heaters are a fire hazard mainly because of their size, portability, and potential to over heat. A small, movable space heater is prone to accidentally falling over or coming in contact with such combustible materials as window treatments, clothing or furniture. Most of the time, users simply forget to turn it off when they leave the room, causing it to overheat and catch on fire. To prevent these accidents, Sabre advises to keep a clearance of three feet around the heater; look for a unit that is UL approved; and ALWAYS turn the unit off when leaving the room.
Fire, however, is not the only potential risk of using a space heater. Small, portable heaters are easy to trip over, which could cause bruises, or even worse – burns. And using a gas-fueled heater increases the potential of carbon monoxide poisoning.
Sabre advises all consumers to consider these dangers before purchasing or using a portable space heater this winter. For more information on safely heating your home, contact Sabre Plumbing, Heating & Air Conditioning at 763-445-2460 or visit http://www.plymouthcarrierdealer.com.
About Sabre Plumbing, Heating & Air Conditioning
A family owned and operated company, Sabre Plumbing, Heating & Air Conditioning has been serving homeowners in the Twin Cities area for over 15 years, using quality Carrier products and NATE certified technicians. Sabre is part of the Stay Comfy Minnesota network and offers a 100% satisfaction guarantee.