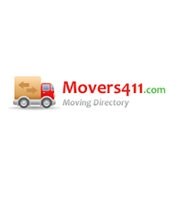 Customers with any kind of moving related needs can request quotes from these movers through the online platform introduced by the company. Now the company will be able to serve customers in a faster and more efficient manner
(PRWEB) December 11, 2013
Movers411.com has always catered to customers. This time the company has made an effort to bring all companies together in one place so customers can choose the one, per their specific moving needs. Most companies helping with local or international moving make a lot of promises, but fail to stick to them. Movers411.com wants to save customers from unexpected event that they often have to encounter due to lack of information and knowledge.
The new online search tool introduced by the organization will now have a huge network of quality service providers which will make selecting a moving company far easier. Now, any person who intends to move locally or internationally can expect to get very competitive quotes from the recognized service providers of the country. The new estimate form added to the company's official site is actually the secret weapon. Customers who want to save money and get quality service at a reasonable price can use this option and get many competitive bids in a very short period of time.
The company spokesperson recently appeared in an interview and was quite optimistic about the new online search tool. According to the opinion of the company spokesperson, the new search tool will help customers obtain authentic information in an incredibly short time. Time and money are the real important factors that often force customers to rely on the unreliable service providers. The new online search option launched by http://www.Movers411.com will help customers get rid of the stressful moving company selection process and get a reasonable deal.
Movers411.com has built a movers network and will have the details of the most reliable service providers of the country. Customers with any kind of moving related needs can request quotes from these movers through the online platform introduced by the company. Now the company will be able to serve customers in a faster and more efficient manner. After providing the necessary details in the estimate form customers simply have to wait to receive multiple quotes from several service providers.