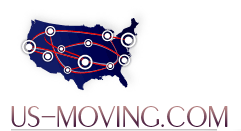 Customers who want to know if they are paying the right amount of money for the service they have requested, can now compare the price with the price offered by other movers
(PRWEB) December 11, 2013
US-Moving.com reveals a new estimate form on their already comprehensive website. The estimate form is the way to approach most reliable moving companies of the country and also manage the most affordable deals online. The top management of the company has been thinking about initiating a new service that can help customers get reasonably priced quotations from the best movers. Finding the best movers with the most sought after reputation is definitely not an easy job. Above all, there are plenty of other reasons that can encourage a service provider to charge a higher price to the customers.
The new estimate form accessible on the website of US-Moving.com is really a very good option to obtain affordable quotations from the movers. Finding a mover matching the personal criteria is very hard these days. To build a better outlook on the whole situation and understand a mover, customers need to take time to cross verify the background or work history of the service provider. The best way to determine the credibility of a service provider is reviewing their recommendation status and clientele. US-Moving.com is serious about helping the prospective customers with affordable moving deals through their website. The new estimate form will now let them get the quality service they want.
US-Moving.com has built the estimate form to gather as much information as possible from the customers. There are many movers across the country that don't have the necessary expertise to handle a complex and thorough moving job. Still they charge a lot of money because customers often have no time to cross verify with other movers. Some movers know how to take advantage of the situation and ask for a higher price. The new online system started by US-Moving.com will stop these unwanted business practices of some movers.
Customers who want to know if they are paying the right amount of money for the service they have requested, can now compare the price with the price offered by other movers. The process is no doubt very time consuming and not always so easy. Because of this reason, US-Moving.com has developed the new online system so that customers looking for a genuine quotation don't have to look here and there. They can simply visit the site of the company, fill out the estimate form with all requisite information and submit the form to get numbers of competitive quotations. To get more details, customers are asked to visit the site of http://www.US-Moving.com.