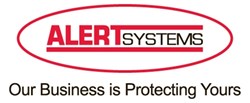 'Whilst many transport companies are government owned, it is important for privately owned transport companies to include commercial security systems, for the safety of customers and staff alike'
(PRWEB UK) 10 December 2013
According to an article posted on the 4th of December in Metro, two men have been accused and charged with assault after allegedly causing grievous bodily harm following a violent attack on a 22 year old victim on a Lambeth bus in south-east London, in August, earlier this year. A group of five men were allegedly caught on CCTV talking and purportedly harassing the 22 year old. The video goes on to allegedly depict one of the men moving over to the young lady and a fight breaking out.
The fight supposedly began as one man allegedly started to pour a can of drink over the young lady's hair. Whilst attempting to prevent him the CCTV security footage purportedly depicts another man pulling her hair. As the man backs off from the situation, the woman stands but she is pushed and kicked to the ground where she is allegedly rendered unconscious.
A correspondent from Business Security specialists, AlertSystems, has said 'the inclusion of CCTV on the Lambeth buses has given this case priceless evidence. Without the information that this footage provides, this case would have lacked the clarity and efficiency that has seen it come to a close so quickly.
'Every week there are thousands of cases of assault and grievous bodily harm. It's unfortunate that most of these cases aren't caught on CCTV and because of that we are often unable to see justice brought about. The inclusion of CCTV can not only see perpetrators caught and charged, but the more that people realise they can't get away with crimes, the less crime we will see.
'Whilst many transport companies are government owned, it is important for privately owned transport companies to include commercial security systems, for the safety of customers and staff alike'
AlertSystems manage and maintain over 5000 security installations throughout the UK and are specialists in providing business security solutions. Offering professional service and a complete range of security services such as monitored alarm systems, Automatic Number Plate Recognition and Avigilon CCTV security systems. AlertSystems offers effective and reliable solutions to security problems.