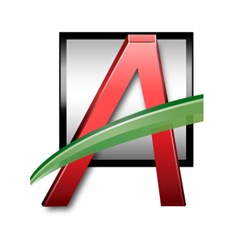 People working in the legal sector will find disk encryption to be a transparent, non-intrusive data protection tool that is not only convenient but necessary.
Las Vegas, NV (PRWEB) December 10, 2013
AlertBoot, a leading provider of mobile device management and full disk encryption managed services, is beginning to see increased demand for laptop encryption and smartphone protection from the legal sector, especially by companies and partnerships that serve HIPAA covered entities.
Under HIPAA, the Health Insurance Portability and Accountability Act, business associates (BA) to covered entities also fall under the care of the federal law. Lawyers have not failed to note the increased risk they face under the HIPAA Final Omnibus Rule, including the sharing of burden if a BA were to trigger a HIPAA data breach.
"In our experience, lawyers have been less than enthusiastic about disk encryption technologies," noted Tim Maliyil, founder and CEO of AlertBoot. "A lot of the backlash comes from past experiences when computer encryption technologies were cumbersome, slowing down a device to the point where it appeared to have frozen. Technology, however, progresses. Today, people working in the legal sector will find disk encryption to be a transparent, non-intrusive data protection tool that is not only convenient but necessary."
An internal AlertBoot survey shows that it's not just the technological improvements that have professionals in legal circles evaluating encryption, however. Among other reasons are:

Legislation. Federal, state, and international laws are making it harder for companies to ignore encryption if sensitive or personal data is being handled.
Risk Avoidance. In addition to legal reasons, encryption can dramatically lower a company's risk exposure.
Managing Expectations. People expect sensitive information to be protected and are becoming savvy about "presumed" obligations regarding data security. Encryption is often viewed as the least to be done when it comes to securing data on portable machines.
Cost Effectiveness. Full disk encryption is one of the most cost-effective blanket security measures in the market that practically guarantees data security.
BYOD. Smartphones, tablets, and laptops are the tools of today's legal warriors. The need for data security in legal circles has never been higher and will only continue to grow.
Many firms have attempted to deploy full disk encryption as an in-house solution. However, once they look into their own encryption needs as well as HIPAA security and other legal requirements, it quickly becomes apparent that there is more to consider:
The level of protection that's available.
The ability to retrieve encrypted contents if something goes wrong, including encryption key backups.
The ability to ensure that things are working as expected by monitoring the situation and running periodic internal audits.
The ability to prove that a device was encrypted before it was lost or stolen.
AlertBoot clients especially appreciate the last point. As any lawyer knows, it's not just a matter of what happened but what you can prove. Under HIPAA, not only are BAs encouraged to use encryption technologies to protect PHI data, but in order to obtain Safe Harbor from the HIPAA Breach Notification Rule, proof of encryption must also be presented.
The easiest way to minimize most risks, and to do so while eliminating any trace of doubt, is to use an encryption service that also provides a third party's unbiased, unalterable report.
About AlertBoot
AlertBoot Data Security offers a cloud-based data and mobile device security service for companies of any size who want a scalable and easy-to-deploy solution. Centrally managed through a secure web based console, AlertBoot offers mobile device management, mobile antivirus, remote wipe and lock, device auditing, USB drive and hard disk encryption managed services.
Headquartered in Las Vegas, AlertBoot is trusted by thousands of companies worldwide as part of their bring your own device (BYOD) and mobile information management (MIM) strategy.
For more information on AlertBoot Mobile Security solutions, please visit http://www.alertboot.com/.
Contact Information
Media Contact:
Sang Lee
VP Communications
+1 702-659-8890 x3734