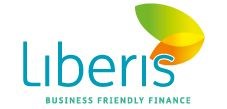 "Unfortunately unless shoppers make the shift with their feet and wallets, then we shall continue to see small businesses close on our high streets."
(PRWEB UK) 11 December 2013
With just two weeks left for Christmas shopping, a new survey has revealed that more than half of Brits (57% ) will be doing most of their festive purchasing online, with nearly a quarter prepared to spend £200 to £300 on presents. Yet whilst 93% of Brits think it's important to support local retailers, only 28% will actually do so this year.
The survey by Liberis, one of the UK's largest providers of small business funding, interviewed over 1000 shoppers last week to find out where people are spending their money this Christmas as part of their Support Small Business Campaign. Eighty seven per cent of respondents said they were planning to get their Christmas food from a supermarket instead of local stores.
Although respondents understood the importance of buying locally, there was a 50/50 split in the amount of people who are going to make a conscious effort to do so next year, with the majority saying they are happy with their current shopping arrangements and almost a third (30%) stating there isn't enough choice in local stores. Another barrier to local shopping was price. Sixty per cent of shoppers interviewed believe that they pay a premium charge when shopping locally which over half felt was unfair/unjustifiable.
Liberis CEO Paul Mildenstein said, "It seems that people want to support local shops, but sadly when it comes to it, it's too easy not to. Unfortunately unless shoppers make the shift with their feet and wallets, then we shall continue to see small businesses close on our high streets."
Eighty per cent of those surveyed said that the face of their local high street had changed over the past five years, with 76% believing it was due to local businesses closing down and 58% saying there had been an increase in vacant properties left unfilled.
Regional variations:

More shoppers in Northern Ireland (100%) and Scotland (99%) felt that shopping locally was important compared to the rest of the UK;
Shoppers in Wales and Scotland look set to be the highest spenders when compared to the rest of the UK, with 31% and 26% respectively, planning to spend £500 or more on presents. This contrasts with only 12% of people in the East Midlands;
More people living in East Anglia (69%) and Scotland (63%) are doing their Christmas shopping online than in other parts of the UK;
Shoppers in Wales (62%) and Scotland (57%) are more likely to shop locally in 2014 when compared to the rest of the UK. More women than men (54% and 48%) said they planned to shop locally in the new year too;
More people in Wales (95%) felt that the face of their high street has changed over the past five years than in other parts of the UK. Small businesses closing down was cited as the top reason.
Liberis is giving SMEs further support with its nationwide competition to find Britain's Friendliest Business. The winner will receive a cash prize of £10,000 and runners up will receive marketing consultancy. The closing date is 20th December. Enter at http://www.liberis.co.uk/bfbiz.
The survey was carried out amongst 1010 respondents in England, Scotland, Northern Ireland and Wales on the 5th and 6th December 2013.
Ends
Notes to editors:
Liberis was born of the idea that SMEs were not finding the funding answers they needed in the existing marketplace. Traditional banking and loan models didn't provide the flexible, simple help that most SMEs need to succeed, and, more importantly, the funding simply wasn't available. Latest figures suggest that the scale of the SME funding gap in the UK is huge, with estimates of between £30bn - £60bn. Liberis was the first company in the UK to offer a Business Cash Advance - a funding product that provides SMEs with a refreshing alternative to a bank loan