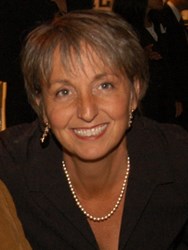 The function of government is to provide its citizens with considered evidence based Public Policy; not to cooperate with moral panics and narrow pressure groups.
London (PRWEB UK) 12 December 2013
Experts from the Association of Sites Advocating Child Protection (ASACP) – a not-for-profit organisation funded by the online adult industry, and the Free Speech Coalition – the adult entertainment trade association, came together today (12 December) to discuss the topic 'For Adults Only – Protecting Children From Online Porn' at The Authority of Television On Demand (ATVOD) conference.
The two invited organisations reinforced their common purpose to protect children online; however, called for a public education campaign as the only viable alternative to blanket censorship, such as ISP blocking, based on the findings of their report 'Protecting Children in the Digital Age'.
The report is based on independent research and over 17 years combating the spread of child pornography, as well as learning from failed initiatives in the US. It calls for the UK government to re-think how they approach issues around children and internet pornography.
Free Speech Coalition CEO, Diane Duke, presented that: "The function of government is to provide its citizens with considered evidence based Public Policy; not to cooperate with moral panics and narrow pressure groups." Duke was highlighting current reliance on non-scientific research, such as the Psychologies magazine survey conducted on a small sample of London school children and avoidance of academic research such as EU Kids Online from the London School of Economics.
The ASACP, who have won awards for initiatives such as the Restricted to Adults (RTA) label, participated in the US Congressional Internet Caucus, and think tanks on internet safety at institutions like Harvard stated: "Forced ISP blocking will not identify online sex offenders or victims of abuse, and won't prevent online sex offenders from accessing images or attempting grooming."
Spokesperson Vince Charlton, Director of European Outreach for ASACP added: "After almost 20 years in the industry, and painstaking adherence to the best academic research, we have found the most significant impact on behaviour and safety is parental involvement in children's' digital lives. This would be achieved with an extensive public education campaign."
He added: "Creating hysteria and setting up blocks at the ISP level will not only do little to protect children online, but also may pose additional threats because it will give parents a false sense of security."
The report offers the following recommendations on child safety:
1)The launch of a public educational campaign to provide factual information to UK citizens on how to keep our young people safe online
2)Partnering with adult content providers and gaming sites to ensure all sites use a filtering system that facilitates age-appropriate parental controls
3)Providing practical, evidence based, educational classes to parents covering topics from installing parental controls, to how to communicate with their children about online interactions
The report also highlights the failings of filtering technologies as a 'silver bullet' solution to child protection online and raised serious concerns that ISP blocking could even prevent young people's access to advice and resources on serious issues like cyber-bullying, child luring, cyber-stalking, and what to do if you are a victim of sexual or physical abuse.
Ends
Note to Editors
About ASACP
Founded in 1996, ASACP is a non-profit organization dedicated to online child protection.
ASACP is comprised of two separate corporate entities, the Association of Sites Advocating Child Protection and the ASACP Foundation. The Association of Sites Advocating Child Protection (ASACP) is a 501(c) (4) social welfare organization. ASACP manages a membership program that provides resources to companies in order to help them protect children online. The ASACP Foundation is a 501(c) (3) charitable organization. The ASACP Foundation battles child pornography through its CP Reporting Hotline and helps parents prevent children from viewing age-restricted material online with its Restricted To Adults (RTA) website label (http://www.rtalabel.org). ASACP has invested 17 years in developing progressive programs to protect children and its relationship in assisting the adult industry's child protection efforts is unparalleled. For more information, visit http://www.asacp.org.
About FSC
The Free Speech Coalition is a trade organization dedicated to educating the public about the vital role adult entertainment plays in our society and it is committed to providing a credible voice for the adult industry. When FSC started in 1991, it was focused primarily on fighting against censorship and challenging laws that negatively impact the industry at the Federal, State and local level. FSC since has expanded its mission to fight against piracy, monitor industry trends and help develop responsible and effective business practices.
About The Authority of Television on Demand conference
On 12 December, ATVOD will hold a conference on protecting children from exposure to pornography online. The event, "For Adults Only? – protecting children from online porn", is being organised by ATVOD and the Centre for Commercial Law Studies (CCLS) at Queen Mary, University of London. Confirmed delegates cover a broad range, including parliamentarians, government officials, children's charities, head teachers, academics, enforcement agencies, regulatory bodies, the adult industry, and national press and television journalists.
The conference will be chaired by Channel 4 News social affairs editor Jackie Long, is being hosted by CCLS at Lincoln's Inn Fields, London WC2. Confirmed speakers include:
Sue Berelowitz – Deputy Children's Commissioner
Alexandra Birtles – Head of External Communications at Talk Talk
John Carr – Children's Charities' Coalition on Internet Safety
Reg Bailey – Chief Executive of The Mothers' Union
Diane Duke – Chief Executive of the Free Speech Coalition
Vicki Shotbolt – CEO and founder of The Parent Zone
Vince Charlton – Director of European Outreach for ASACP
Paula Hall – Chair of the Association for the Treatment of Sex Addiction and Compulsivity
Julia Long – author of Anti-Porn: The Resurgence of Anti-Pornography Feminism
Becky Foreman – Head of Government Affairs at Microsoft
----
More info and a copy of the report please contact Sarah Ollington on 07948 579 827 or email sarah.ollington(at)smoomarketing(dot)com