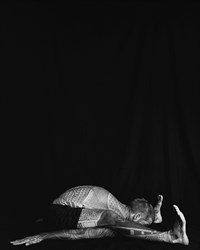 This is an extremely important part of the work we do at bluShiva. We are working continuously to develop our bank of videos for our members so they have an educational, relevant and informative reference bank of clips to help them with their practice.
(PRWEB UK) 18 December 2013
In addition to being a social network for yogis where yoga students, teachers, studios and all other yoga business' can meet to chat, share and connect, bluShiva is also a highly useful reference tool for yogis. Founder Simon Grunberger explains 'connecting yogis around the world is only one focus for us at bluShiva, we also want to continuously give back to our members in many different ways.' This is seen in the bluNews section which offers yoga news, studio reviews and healthy eating recipes for members. In partnership with Phil Douglas co-owner art Jivamukti Yoga London and renowned Yoga Photographer Richard Pilnick bluShiva recently launched Asana of the week- as the name suggests this section offers a new asana each week for members to work towards, highlighting the benefits of each pose and the how to's to achieve it.
However, it is the online video clips in bluTV's Yoga Clinic which are proving to be the most popular with members as they look at poses in depth and break them down to explain how to achieve each asana. bluShiva's Yoga Clinic is fast becoming a worldwide reference point for yogis, both teachers and students, as they work to new poses in their own practice and their teaching. The team at bluShiva recognize the importance of the educational side of yoga and have carefully designed and planned these clips to help yogis deepen their practice in a safe and informed way.
To have a look at these video clips and explore all the other great features of bluShiva visit http://www.bluShiva.com and sign up for free today.