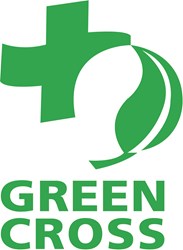 I am pleased to be able to personally take part in today's ceremony in Oslo and to represent the Right Livelihood Award laureates and organization.
Oslo/Geneva (PRWEB UK) 10 December 2013
Green Cross International (GCI) congratulates the Organization for the Prohibition of Chemical Weapons (OPCW) for being presented today with the 2013 Nobel Peace Prize for its extraordinary efforts to rid the world of chemical weapons since the entry into force of the Chemical Weapons Convention (CWC) in 1997.
Attending the ceremony, being held by the Norwegian Nobel Committee in Oslo, GCI's Dr. Paul Walker, the recent recipient of Sweden's Right Livelihood Award, otherwise known as the Alternative Nobel Prize, stated: "The Nobel Peace Prize is a well-deserved recognition of the years of very hard work which thousands of dedicated diplomats, hundreds of international inspectors, and many civil society and industry representatives have undertaken to safely abolish a whole class of weapons of mass destruction."
"I am pleased to be able to personally take part in today's ceremony in Oslo and to represent the Right Livelihood Award laureates and organization," said Dr. Walker, director of GCI's Environmental Security and Sustainability Program.
In congratulating the OPCW, GCI also hailed its 190 State Parties, and said this united global front against chemical weapons has enabled the vitally important elimination of almost 60,000 metric tons of chemical weapons to date.
GCI pays special credit to OPCW Director-General Ahmet Uzumcu from Turkey; His Excellency Dr. Sa'ad Abdul Majeed Ibrahim Al-Ali, Ambassador from Iraq and Chairman of the OPCW Conference of States Parties; His Excellency Dr Olexandr Horin, Ambassador from Ukraine and Chairman of the OPCW Executive Council; and the many other OPCW representatives present today in Oslo.
Green Cross underlines the importance of both the Nobel Peace Prize and Right Livelihood Award, which are very timely in light of the ongoing elimination of the recently declared chemical weapons stockpile in Syria, now the 190th CWC State Party as of 14 October, 2013.
Walker added: "This public recognition now will encourage the six countries which do not yet belong to the multilateral abolition regime – Angola, Egypt, Israel, Myanmar, North Korea, and South Sudan – to finally join the Chemical Weapons Convention and recognize that these inhumane weapons must never be produced, stockpiled, or used in the modern world."
Green Cross has been a key civil society player in the global effort to combat chemical weapons for two decades. Just last week, it organized the annual conference of the Chemical Weapons Convention coalition, a global network of non-governmental stakeholders, at the 18th CWC Conference of States Parties in The Hague. The event focused on strengthening the CWC, universalizing membership, recognizing past victims of chemical warfare, and welcoming its newest State Party, Syria.
GCI was founded in 1993 by Nobel Peace Laureate Mikhail Gorbachev and is an independent non-profit and nongovernmental organization advocating and working globally to address the inter-connected global challenges of security, poverty eradication and environmental degradation through advocacy and local projects. GCI is headquartered in Geneva, Switzerland, and conducts on-the-ground projects in more than 30 countries around the world.
Contact:
If you are interested in an interview with Paul Walker in Oslo, please contact him on +16172010565 or:
Green Cross International - Paul Garwood
+41 79 77 60 454
paul.garwood(at)gci(dot)ch