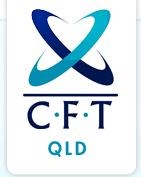 The RMLV course was well run, easy to follow and enjoyable and I would recommend CFT QLD whole-heartedly
Palm Beach, QLD (PRWEB) December 10, 2013
There's an old adage that says knowledge is power and representatives of CFTQLD.com.au, say the two, two-day RMLV courses that it will hold in January will empower attendees with knowledge and power as well as receiving a certificate that's valid for three years in which they need to succeed.
Joanne Ballantyne, owner and director of CFT QLD, said its two-day RMLV course (cftqld.com.au/RMLV), which includes Responsible Service of Alcohol (RSA), will be held Jan. 16-17, and Jan. 29-30 in Brisbane South.
Ballantyne went on to point out that the courses will be held at different locations.
The Jan. 16-17 course, according to Ballantyne, will be held at The Academy Training Centre, 18 Josephine Street, Loganholme.
The Jan. 29-30 course is located at the Sunnybank Community & Sports Club, Cnr Granadilla & McCullough Streets, Sunnybank.
CFT QLD is a licensee for registered training organizations that provide nationally recognized training in RSA (Responsible Service of Alcohol), RSG (Responsible Service of Gambling), Food Hygiene & Food Handler courses, Food Safety Supervisor courses (FSS), RMLV courses (Responsible Management of Licensed Venues) and the CLO (Customer Liaison Officer) course.
The two-day courses, which the company started offering in 2012, is being offered in partnership with Academy Hospitality Australia---National Provider Number 31709.
Those who successfully complete the course will receive the Nationally Accredited Statement of Attainment.
The cost for the course, according to Ballantyne, is $495.
As to the benefits of attending the course, RMLV client, Sara Charleson, said she recommends anyone who needs the course to take it during one of the two course dates in January.
"The RMLV course was well run, easy to follow and enjoyable and I would recommend CFT QLD whole-heartedly," Charleson stressed, before adding, "It was great to be able to do the RSA and RMLV within the two day course".
For questions about the course, Ballantyne noted, that potential course enrollees can send a direct email to: info(at)cftqld(dot)com(dot)au.
For more information on food safety and RSA courses, please visit: http://www.foodsafetytoday.com.au and http://www.rsacertificatenow.net.au
About CFT QLD Pty Ltd
CFT QLD Pty Ltd is a Registered Training Organization (RTO # 21120) that delivers training courses to the hospitality industry. Our training focus is on "what you need to know" backed up with excellent customer service. Our learning material is clear, concise and delivered in an enjoyable way.
CFT QLD Pty Ltd (formerly The Clean Food Training Company) was established in 1999 to support businesses involved in the production, handling and service of food to comply with Food Safety Australia and New Zealand standards. CFT QLD has been a licensee since 2001.
Contact Details:
CFT QLD
PO Box 21
Palm Beach QLD 4221
Phone: 1300 775 155
Fax: 07 5677 0622
Source: CFT Pty Ltd