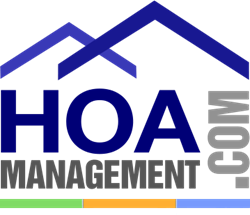 Schaumburg, IL (PRWEB) December 11, 2013
HOA Management (.com) is proud to announce a new advertising partnership with Tallgrass Restoration, LLC. Illinois based,Tallgrass Restoration utilizes the experience of expert teams to enhance landscape beauty, control erosion, and improve water quality and biodiversity in wetlands, woodlands and prairies.
Tallgrass Restoration, LLC has partnered with HOA Management (.com) to advertise their services to community associations and property management companies in Wisconsin and Illinois that are actively searching for landscaping services. As a result of the new partnership, Tallgrass Restoration will appear on the HOA Management (.com) vendor directory. To learn more about Tallgrass Restoration, visitors to the directory can view their profile page on HOA Management (.com). This page allows users to contact Tallgrass Restoration in a number of ways. These include a direct hyperlink to their website, a current phone number, and an email contact form.
Tallgrass Restoration, LLC has served the Midwest for over a decade. Their environmental scientists and licensed professionals have the experience, qualifications and passion to restore property to an unmatched state of beauty and ecological health. Tallgrass uses the best management practices of ecological restoration to enhance and restore wetlands, woodlands and prairies in natural areas and in urban settings for native landscaping, rain gardens and naturalized detention basins.Their cost-effective projects begin with a free on-site consultation and continue with ongoing stewardship. Tallgrass is committed to creating a relationship with their clients which allows for the establishment of sustainable landscapes. Tallgrass Restoration collaborates with clients to educate them about the natural resources their land already possess. They then build customized plan for every client, Tallgrass ensures their clients' landscapes are both functional as well as beautiful.
HOA Management (.com) is a leading HOA property management directory that uses targeted marketing strategies to reach out to community associations and offer them free access to its online directory. Association residents and board members are able to connect with professional management companies and service providers in their local area by searching on the HOA Management (.com) directory. To learn more about HOA Management (.com), visit http://www.hoamanagement.com or email sales(at)hoamanagement(dot)com.
###