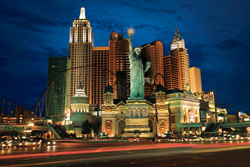 The experiences and knowledge of Bill Moore and Jon Rogers will be of interest to the students and seasoned advisors alike. - Board Chairman Ed Morrow
Middletown, OH (PRWEB) December 26, 2013
The main speaker, Bill Moore's presentation is entitled "Build a Practice". He has more than 33 years of experience in the Financial Services Industry and an immense knowledge of sales and marketing, management development, and agency building.
Based on his practice and understanding of the industry, Bill is a natural at providing companies the assistance needed to build strong management talent and solid producing agents. Bill's principal focus as a consultant is to develop fundamental and sound sales management leaders. His work includes all segments of the financial services business: agents, sales managers, agency managers, and home office executives.
"I was on the board of the IARFC for many years, but due to scheduling, I never had the opportunity to go to the Plan Competition," said main speaker Bill Moore. "I am very excited as I will be able to go to the competition in 2014 and will also be one of the speakers."
Jon Rogers will talk on "A Formula for Goal Success." He has worked in the financial services industry for more than 45 years. Jon brings a lifetime of experience as both a practitioner and as an Adjunct Professor at Webster University and North Greenville University, teaching Finance, Marketing, and Business. Along with a vast knowledge of the financial arena, Jon brings a lifetime of experience to the planning table.
"We are pleased to have these accomplished members as part of our agenda of events for the 2014 Plan Competition," says IARFC Chairman Ed Morrow. "Their experience and knowledge will be of interest to the students and seasoned advisors alike."
For those who wish to earn IARFC CE credit and learn from well-known speakers, the IARFC invites you to register for the Financial Plan Competition Finals. This will also give attendees the opportunity to become a judge for the three finalist teams and network with other financial professionals.
Plan now to join the National Plan Competition Finals in Las Vegas May 1st. You may register by going to the Plan Competition pages of the IARFC website or contact Amy Primeau at amy(at)iarfc(dot)org or call 513-424-6395 ext 307.