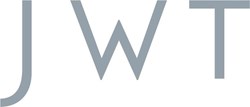 The AEC is just two years away. There is a big opportunity for Southeast Asian companies to embrace the ASEAN mantle and create regional brands.
Jakarta (PRWEB) December 10, 2013
The fast-growing ASEAN region is fast-forwarding toward economic integration, and Southeast Asian companies have a historic opportunity to create regional brands, and connect with consumers across the region, as ASEAN enters a new growth phase.
In 2015, The ASEAN Economic Community, or AEC, will come into effect, creating a single market that encompasses 600 million people across 10 countries. ASEAN consumers are optimistic and feel that it's 'our time'. A survey by JWT shows that nearly 60% feel that Southeast Asia is about to peak and is on the precipice of a new era.
"The AEC is just two years away. There is a big opportunity for Southeast Asian companies to embrace the ASEAN mantle and create regional brands," said Bob Hekkelman, JWT's Southeast Asia CEO. "Companies with insight to local tastes, cultures and attitudes have the inside track; but they need to work hard to expand their reach, up their quality and build competitive brands if they want to woo the region's discerning consumers."
JWT, which has offices across Southeast Asia, including Thailand, Singapore, Malaysia, Vietnam, Indonesia, Philippines and in Myanmar through our affiliate Mango, conducted an extensive survey of consumers to identify the opportunities and challenges that lay ahead for brands in 2015. We surveyed a total of 2,400 people, aged 20 to 49, in Thailand, Singapore, Malaysia, Vietnam, Indonesia, and the Philippines in July using Sonar, JWT's proprietary global research platform. To read the report, "ASEAN Consumers and the AEC," click here.
The survey found that:

There's a sense of excitement and optimism about the impact the AEC will have. While most consumers feel the AEC will bring the most benefit to the larger countries and businesses, 61% do feel it will have a positive impact on themselves personally, and their families.
Although the region is home to different cultures, religions and levels of affluence, the survey found that people across ASEAN do feel a strong cultural connection. The majority of Indonesians, for example, say ASEAN countries as far away as the Philippines and Thailand are culturally similar. Almost half of respondents also say they 'strongly identify' themselves as being "Southeast Asian."
Consumers across the region also share many key values. When asked what values unite the region, 'respect for tradition', 'warmth of the people', 'family orientation', 'respect for the aged', and 'love of religion' all ranked high.
Consumers have pride in local products made in their own country, provided the quality is there, but have a low perception of products made in ASEAN countries other than their own. Awareness of ASEAN brands is also low.
Consumers responded well to similar types of advertising, both in content and tone. Humour, story-telling and simple product demonstration had a high degree of resonance, as did ads that showcased how a brand can 'do good.' Companies can leverage common motivators and themes to create a brand idea that travels across the region, and communications that resonate with consumers across ASEAN.
"The AEC presents a greenfield opportunity for companies that want to harness this growing sense of regional identity, optimism and pride. It also is a clarion cry for Southeast Asian corporate warriors to forge brands that are truly multinational in scale and spirit," said Tom Doctoroff, JWT Asia Pacific CEO.
JWT and management consulting company A.T Kearney also conducted a separate survey of corporate leaders on their AEC expansion, M&A and brand strategy, which found that the majority of domestic companies plan to enter new markets, and create new products and brands to reach more consumers across ASEAN, after 2015. Please click here to read that report.
ABOUT JWT
JWT is the world's best-known marketing communications brand that has been inventing pioneering ideas for the past 150 years. Headquartered in New York, JWT is a true global network with more than 200 offices in over 90 countries, employing nearly 10,000 marketing professionals. JWT consistently ranks among the top agency networks in the world and continues a dominant presence in the industry by staying on the leading edge—from producing the first-ever TV commercial in 1939 to developing award-winning branded content today. For more information, please visit http://www.jwt.com and follow us @JWT_Worldwide.
JWT opened its first office in Asia in 1929, and today employs over 3,800 people in 53 offices across 18 countries in the region.
JWT's parent company is WPP (NASDAQ: WPPGY).