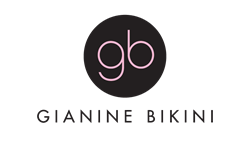 Why wear a diaper, when you can wear a tailored suit?
Atlanta, GA (PRWEB) December 11, 2013
Fashion model turned entrepreneur, Gianine Abdallah, CEO and Founder of online Brazilian bikini and intimates boutique - http://www.GianineBikini.com - is featured in the December 10, 2013 edition of The New York Times. In an Op-Ed piece entitled "Assessing Whether Entrepreneurs Should Get MBA's", authored by uber successful tech-honcho Cliff Oxford, the theoretical question is asked, "Are MBA's worth the cost for newly minted entrepreneurs?"
http://boss.blogs.nytimes.com/2013/12/10/assessing-whether-entrepreneurs-should-get-m-b-a-s/
According to Oxford, "If you get into Stanford's business school, go. If you get into Harvard's business school, go. Otherwise make sure your program gives you real world experience." Ms. Abdallah agrees, "While I understand the value of education I equally value mentorship, and real-world, hands-on learning." She continues, "There are many things in life, and in business, that cannot be absorbed in a classroom."
The 25 year-old former fashion model launched her business – http://www.GianineBikini.com - in May 2013 motivated by a desire to bring her native Brazilian beachwear fashions to America. Like most entrepreneurs she saw a niche in the swimwear marketplace that was not being filled. "Most younger women get their bikini's from the large box retailers like Victoria's Secret, but in my opinion, the fit of these bikini's do not always flatter the feminine form," says Ms. Abdallah. "Why wear a diaper, when you can wear a tailored suit?" she jokingly muses.
Gianine, pronounced Ja-knee-knee, was profitable within the first quarter of the launch of her business. She is encouraged by the positive feedback she has gotten from clients around the globe. Her goal is to continue building her bikini and Intimates brand with the hopes of one day developing a nation-wide brick and mortar presence in high-end shopping malls.
In the meantime, she is focused on working with and learning from other entrepreneurs like Susan Nethero, who built and sold the wildly popular lingerie company, Intimacy. Ms. Abdallah notes, "I don't see a need in duplicating other people's mistakes. If there is opportunity for me to soften my learning curve I will welcome it."