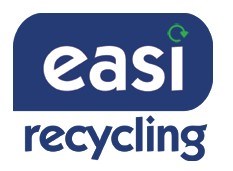 The results also demonstrate our ability to offer excellent solutions to both the domestic the export market – and with favourable exchange rates, our baler equipment offers superb value for money.
(PRWEB UK) 11 December 2013
As a leading UK supplier of balers and related accessories, Easi Recycling has a successful track record in helping clients achieve the most effective and cost efficient waste solutions to suit their individual business needs. Their recent work with Futuris Automotive has now reaped impressive results, highlighting the undeniable advantages of using baling machines.
Based in Melbourne, Australia, Futuris Automotive specialise in producing automotive interior parts for Ford, Toyota and Holden. Their modern facility is located on a 15,000m2 site, however this created an issue in that the company used many different types of mixed waste bins at a number of workstations.
Additionally, Futuris was paying for expensively large 33 cu metre open skips and also used a shredder compactor for disposing of waste interior materials. This created labour intensive handling of waste, while little segregation of materials for recycling was achieved and any rebates were lost to transportation as well as re-processing costs.
Easi Recycling visited the Futuris site and recommended the more efficient solution of segregating waste at source in colour coded wheelie bins. Once the waste was segregated by type, it could be efficiently processed and compressed using the Easi700 Horizontal Baler with bin lift.
This Mill Sized baling machine was implemented in August, and when Easi Recycling visited Futuris recently, the advantages of the solution they had implemented proved exceptional:

Futuris has seen a huge reduction in waste costs – as much as £120k per year (or approximately £10k per month) in net savings.
Colour coded wheelie bins allow for simplified segregation of materials at source, while the baler's bin lift makes for easy emptying.
Segregating waste on site means the recyclable materials can be collected direct by a recycler, without the need for reprocessing. This allows Futuris to achieve maximum market rates for these materials.
Baling cardboard significantly boosted its re-sale value compared to using un-economical loose collections in large yard skips and skip compactors. Mill Size cardboard bales currently retail at over £70 per tonne.
As well as segregating and baling recyclable waste, general waste is also baled and this will go towards waste-to-energy in 2014. The result is that Futuris will achieve zero waste to landfill – this will increase their savings by a further £100k per year, not to mention additional waste rebates.
On top of this, Easi Recycling ensured that Futuris received excellent local after sales service by arranging for an engineer to fly from Melbourne to Ireland to undergo comprehensive factory training, including servicing, repair and equipment maintenance.
Jon Earnshaw, Managing Director of Easi Recycling, concluded: "We are extremely pleased that we were able to deliver a solution to Futuris that exceeded expectations. Their waste management has now been efficiently streamlined and they've achieved significant savings as well as extra ongoing revenue from baled materials. The results also demonstrate our ability to offer excellent solutions to both the domestic the export market – and with favourable exchange rates, our baler equipment offers superb value for money."