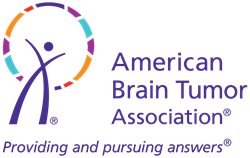 Chicago, IL (PRWEB) December 10, 2013
Caring for a loved one with a brain tumor can be overwhelming, and the holiday season often leads to increased stress as families struggle to make life feel as normal as possible. For caregivers looking to better understand and manage the many challenges that arise during the holidays, the American Brain Tumor Association's CareLine offers education and counseling by licensed oncology nurses and social workers.
A one-on-one CareLine conversation can help caregivers navigate the range of emotions brought on by events of the season, a situation that Ellen Wolaner of Chanhassen, Minn. understands first-hand.
"The uncertainty of what each day will bring is enough to make any season difficult," Wolaner says, "but the holiday season is especially hard because of all the planning involved. It was just becoming a time where I no longer felt festive, but stressed."
Wolaner, who is the primary caregiver for her mother, reached out to the ABTA CareLine for help.
"It was wonderful to have a caring, knowledgeable and objective person as a resource to speak with. The ABTA helped give me confidence during this incredibly confusing time."
ABTA Senior Program Manager Jillann Demes, MSW, LSW, OSW-C, notes the importance of support for the caregiver.
"While everyone is focused on the brain tumor patient, caregivers often put themselves last," said Demes. "That can be amplified during the holidays, when there is so much else to do on top of the day-to- day. Caregivers can sometimes feel as though things are spiraling out of control—they just need someone to talk to who can help them figure out where to focus and how to cope. Our CareLine provides a much needed resource. It gives caregivers the support they need."
In addition to support for caregivers, the ABTA CareLine can provide information about local and national resources, connect patients with others who share their same diagnosis, help patients and caregivers to better understand tumor types and treatment options, and provide assistance in navigating the health care system.
The ABTA's CareLine can be reached toll-free at 800-886-ABTA (2282) or via email at abtacares (at) abta (dot) org. The service is provided free of charge.
ABOUT THE AMERICAN BRAIN TUMOR ASSOCIATION
Founded in 1973, the American Brain Tumor Association was first and is now the only national organization committed to funding brain tumor research and providing support and education programs for all tumor types and all age groups. For more information, visit http://www.abta.org.