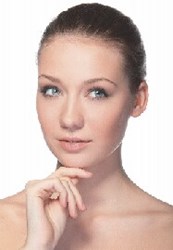 Mahwah, NJ (PRWEB) December 12, 2013
Until now there was no way to protect oneself if scheduled elective surgery had to be canceled due to unavoidable circumstances and there were non-refundable charges.
ESRI was developed by Capacity Coverage to give patients and cosmetic surgeons peace of mind for unexpected canceled surgeries.
ESRI is available to all patients of plastic surgeons who have a cancellation clause in their contract, where you have obligated yourself to a non-refundable payment. In fact, ESRI can be purchased for any elective surgery. Its simplified process merely involves downloading an application from the ESRI website and choosing your selected amount of coverage.
"While each surgeon's terms of cancellation may vary, almost all cancellations of a scheduled procedure will result in a loss of money - even if you have a valid reason," says Jay Bergstein, President of Retail Operations for Capacity Coverage Company. "ESRI, like travel insurance, is a simple, cost-effective way of protecting yourself against unforeseen events."
Coverage by ESRI includes travel delays and serious illness, among other unexpected incidents.
"In my practice, we go out of our way to accommodate our patients and any scheduling emergencies. However last minute emergencies can cause unavoidable costs for the operating room, staff and anesthesiologists," says NYC Plastic Surgeon Dr. Yael Halaas.
With ESRI's easy to navigate and user-friendly website, it is easy to apply and purchase elective surgery insurance right from a computer or speak a representative by phone.
"This innovative insurance can help cover [last minutes emergency] costs and help patients too," says Halaas.
To learn more about ESRI visit http://www.esri-capcoverage.com/#!home/mainPage
or contact Annette Bergstein at esri(at)capcoverage(dot)com