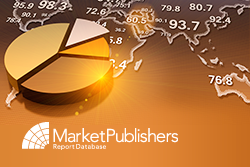 London, UK (PRWEB) December 10, 2013
Formerly used mainly for space and military applications, telemedicine has become more widespread in the past several years. Interactive services, remote monitoring and store-and-forward make up the three major kinds of telemedicine applications. The interest towards telemedicine is on the rise worldwide, especially towards telepathology, teledermatology and teleradiology domains. High cost is considered to be the major barrier to various telemedicine programmes.
Traditionally promoted as a means to serve the rural population, telemedicine in the US is likely to expand its patient pool in the upcoming years. Nevertheless, a number of challenges still exist for the American telemedicine industry. Reimbursement and licensing are the main stumbling blocks to physicians' participation in the telemedicine marketplace. The market challenges are addressed at the country level, with a growing number of different state legislatures dealing with the industry burning issues.
In-demand research report "Telemedicine - The Future is Now for Moving Telemedicine into Mainstream Treatment" worked out by CBR Pharma Insights has been recently published by Market Publishers Ltd.
Report Details:
Title: Telemedicine - The Future is Now for Moving Telemedicine into Mainstream Treatment
Published: July, 2013
Pages: 48
Price: US$ 3,900.00
http://marketpublishers.com/report/life_sciences/pharmaceuticals/telemedicine-future-is-now-4-moving-telemedicine-into-mainstream-treatment.html
The report presents an all-round guide to the global telemedicine market. It places a particular emphasis on the identification and examination of the major market challenges and opportunities. The research study traces the historical industry evolution in detail, as well as limelights the actual market status, reviews various existing telemedicine types, and also covers the key product applications. The report characterizes the regulative framework and grants access to insightful case studies, covering dermatology, neurology, diabetes
heart disease, diabetes, elderly patients, intensive care and telepharmacy. In addition, the report offers an accurate forecast for the market, uncovers data on the emerging technologies, and discusses the key forces set to influence the sector growth in the years to come.
Reasons to Buy:

The research study extends the knowledge of the global telemedicine industry by tracing its historical development in detail.
A comprehensive review of the existing products in tandem with in-depth case studies assists in estimating and comparing the effectiveness of telemedicine applications.
Valuable insights into the regulative environment help to understand how the health care reform influences the development of the telemedicine industry.
Insightful overview of the major market challenges allows for the elaboration of the effective business strategies and overcoming of emerging barriers.
An all-round telemedicine market assessment helps to better evaluate the potential of certain telepharmacy programmes.
The future outlook shows how the telemedicine universe is set to develop further on.
More topical research reports by the publisher can be found at CBR Pharma Insights page.
Market Publishers Ltd is glad to have recently partnered with CBR Pharma Insights for quality market research promotion on Internet. From now on, MarketPublishers.com is authorised to distribute and sell CBR Pharma Insights reports.