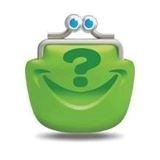 At PayingTooMuch.com we guide our customers through the journey without jargon, offering whole of market rates for comparison and deep underwriting for enhanced terms.
Chichester, West Sussex (PRWEB UK) 11 December 2013
Following the Financial Services Consumer Panel's announcement on Annuities: Time for Regulatory Reform, Alison Richards, PayingTooMuch's Head of Annuities commented:
"We welcome the FSC's annuity review and recommendations for improvements to the sales process as we feel annuitants are often offered a raw deal with rollover terms from their existing pension provider, despite the introduction of the ABI code of conduct.
"We don't however feel that a transparent, whole of market non-advised service needs to also offer advice, as long as this option is clearly signposted if the annuitant requires it. Given the costs involved in providing advice it is unlikely that customers with smaller pot sizes will want to pay the costs of having received advice and would rather stick to receiving information and making their own mind up.
"At PayingTooMuch.com we guide our customers through the journey without jargon, offering whole of market rates for comparison and deep underwriting for enhanced terms. We treat every case with the same care regardless of pot size and explain the process clearly and without any sales pressure."
For further comment please contact:
PayingTooMuch.com
Tel 01243 784000
Alison Richards, mobile 07885 619785
Email ali.richards(at)payingtoomuch(dot)com
or
Michael Ward, mobile 07825 368656
Email michael.ward(at)payingtoomuch(dot)com
or
Concise Public Relations Ltd
Tel 0207 100 3960
Stephanie Spicer, mobile 07879 811102
Martin Wood, mobile 07946 527240