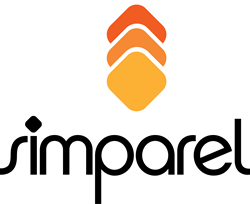 Simparel's broad and deep functionality set, along with its superior technology platform stood out from the competition.
New York, NY (PRWEB) December 11, 2013
Simparel, Inc. (http://www.simparel.com) today announced that leading developer of designer scrubs for the medical field Koi Design (http://www.koihappiness.com) has selected Simparel's Unified Global ERP Solution for apparel, footwear and accessories businesses, at its Los Angeles, California headquarters. Simparel® will replace a diverse environment of multiple systems with one, flexible and completely unified solution engineered to handle the company's current structure and enable them to add more verticals in the future. Koi Design expects that Simparel's fashion and apparel specific solution will better accommodate the changing needs and diversity of the company's expanding product lines.
Koi's previous environment consisted of various, poorly integrated systems to track their manufacturing process from start to finish. At the helm was an outdated, entry level ERP solution that koi quickly outgrew. The previous ERP was the best solution at the time for a MAC computer based company, like Koi. But as the company scaled, adding additional product lines including licensed brands and a home furnishings line to their product portfolio, they simply outgrew the solution, making it no longer cost effective to maintain. Koi began searching for a more streamlined, efficient, and unified ERP solution that could allow them the scalability to support their continued growth. After reviewing numerous fashion ERP solutions, they selected Simparel's Unified Global ERP Solution to support their growing business and expanding product lines.
"Our old solution was no longer conducive to the way we run our business," explained Jeremy Husk, EVP of Operations for Koi Design. "There were limitations to what we could do in many aspects. We needed a scalable solution with out of the box functionality that could accommodate our current and future needs. We demoed a long list of competing ERP systems. Simparel's broad and deep functionality set, along with its superior technology platform stood out from the competition. Simparel was an easy choice."
A Scalable, Industry-Specific Solution
Simparel's next generation software architecture delivers a magnitude of flexibility and scalability over traditional solutions, as well as industry-specific functionality. Scalability was a key factor in the Koi Design selection process. The company set out to find an apparel specific ERP solution that could provide the flexibility and adaptability to accommodate their explosive growth, as well as provide the efficiency improvements necessary to support this growth.
"Scalability was at the top of the list of requirements," added Husk, "so we don't wind up in the same situation in a few years. With Simparel, we feel we have found the last system we will ever have to buy due to the degree of scalability."
Advanced Technology Lends to Rapid ROI
Unlike traditional hard-coded legacy solutions, Simparel is a table-driven solution which allows the end user to make changes to the system in a fraction of the time over other any other competitive solution on the market. Configurability is another reason the Simparel solution stood out from the competition. For a company like Koi, who was being held back by the limitations of their current system, the ability to make necessary adjustments on their own, and easily, played an important role in the decision making process.
Streamlined Processes and Improved Efficiencies
Simparel offers a completely unified ERP solution encompassing the entire manufacturing process from concept to distribution, and everything in between. Coming from a disparate environment, results between the systems didn't always match causing issues for the business community. With the implementation of Simparel, all users will be working in the same system, providing complete visibility across the organization.
According to Husk, "having a complete suite of tools to serve every aspect of our business in one unified solution was a key selling feature, and I anticipate many process improvements as a result."
Finding the Right Partner
"We are excited about our choice to move forward Simparel," stated Husk. He went on to explain how in addition to being impressed with the Simparel product, they were impressed with the company and its future vision. "The Simparel architecture is completely different than the typical ERP solution on the market," added Husk. "We feel that we have found the best partner for us."
"We are pleased koi has entrusted Simparel to be a key partner in their continued growth and expansion," said Roberto Mangual, Chief Operating Officer at Simparel. "By choosing Simparel, Koi has the industry leading ERP solution and support team in their corner committed to supporting their growth and increased profitability. We look forward to our future together."
About Koi Design
Koi is a clothing company with a simple mission ~ to create scrubs that people love to wear. We incorporate the latest trends into our products. We don't believe in sacrificing comfort for style when you can have both.
We're passionate about the clothing we make. And we hope our customers feel the same way. Every product we make is a labor of love.
For more information about Koi Design, go to http://www.koihappiness.com.
About Simparel, Inc.
Designed specifically for the apparel, footwear, home furnishings and accessories industries, Simparel enables manufacturers to reach their full potential by accelerating performance across the entire company, as well as their global supply chain. The Simparel Unified Global ERP Solution provides global enterprise visibility and collaboration throughout the PLM, Supply Chain Management, Order-to-Cash, EDI, Logistics and Distribution processes (warehouse management systems).
True end-to-end functionality lets customers focus on products and sales by making business decisions faster and easier, improving product delivery, and facilitating cost and inventory management. This unified model approach has been proven to enable greater agility, flexibility and responsiveness.
Simparel's next generation software architecture is faster to deploy and extend, delivering a magnitude of scalability and performance improvements over traditional solutions.
Find out why Simparel is the fastest growing ERP solution, visit http://www.simparel.com.