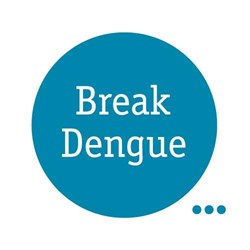 Global solutions to local problems.
(PRWEB) December 13, 2013
Breakdengue.org announced a prize of $10,000.00 USD to anyone with a dengue-combatting initiative. We're crowdsourcing existing initiatives that may come from anywhere in the world to serve as models for other dengue-affected communities around India. Philip Weiss made the announcement public on behalf of Breakdengue.org during his speech at TEDxGateway in Mumbai.
Breakdengue.org is looking for existing low cost initiatives and campaigns that combat dengue – be it mosquito net distribution, vector control and surveillance, or natural mosquito repellants. Breakdengue.org wants to hear new ideas from anywhere in the world; anyone or any organization can win the $10,000 USD. These need to be working initiatives and or campaigns in progress. They must be innovative, tangible, and scalable, with the potential for widespread roll out in the pilot country of India.
Breakdengue is an organization, that has taken to social media and other digital in order to join people together in a community with a common goal, to stop dengue. Over the summer of 2013, Breakdengue.org launched a Facebook page and have now reached over 120,000 people from 25 different countries in a matter of months. BreakDengue.org wants to build a global coalition that will connect all initiatives and emulate new ones to reduce and eventually stop dengue in its tracks.