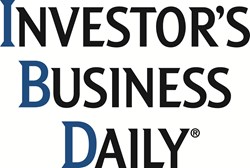 'Many investors have been told that stock options are too risky or too complicated for the average person to understand. Nothing could be further from the truth,' stated Mr. Davidson.
Cape Coral, FL (PRWEB) December 17, 2013
Real Options Masters™, in conjunction with Investor's Business Daily, one of the world's leading financial news and research organizations, will be holding in-depth, 3-day financial trainings in the Ft. Lauderdale and Clearwater areas to help investors of all experience levels learn to use and potentially profit from trading stock options. The first powerful training event starts Thursday morning, December 19th and continues through Saturday afternoon, December 21st at the Embassy Suites Hotel, 1100 Southeast 17th Street, Ft. Lauderdale, Florida. The second training event starts Friday morning, January 3rd and continues through Sunday afternoon, January 5th at the Hyatt Regency, 301 South Gulfview Boulevard, Clearwater, Florida.
Organizers stress that these are extensive, multi-day trainings that will equip investors with multiple strategies they can use that can dramatically increase their potential profits from trading stock. These strategies will also show how to reduce the amount of money an investor needs to risk. During these all-day sessions, students will also discover how they can create cash flow from stocks they already own and how to control a stock for a fraction of its purchase price. In addition, attendees will be introduced to strategies that can adjust and repair trades already in progress to reduce or even eliminate losses, should the market take an unexpected turn. Click here to view the 3-Day Training Brochure.
The Real Options Masters 3-day trainings will be led by Jon Davidson. Jon is an experienced options trader who enjoyed a 16-year career in the full-service brokerage industry. During that time he received top rankings as a hedge fund manager with Citigroup/Smith Barney. For the past five years Jon has been sharing his knowledge of the markets, options trading, and trade repair strategies with thousands of students all over the country as a financial trainer.
Asked about his goals for these events, Davidson replied, "Many investors have been told that stock options are too risky or too complicated for the average person to understand. Nothing could be further from the truth. Options were originally created by professional investors to reduce the risk and increase the potential rewards in trading. Real Options Masters' mission is to explain the mechanics of options trading to the average person — even if that person has never traded a share of stock before. I recommend this training to anyone who is interested in understanding the tremendous power stock options can give them to create real financial independence."
"Most people have seen that Wall Street has recovered from the recession and in fact, is now reaching new heights," observed Mary Jane Chappy, Senior Director of Marketing for Real Options Masters. "Our Real Options Masters training are designed to level the playing field between Wall Street and Main Street and show people how they can use the same leverage and strategies the professional traders use to become confident options traders."
Any investor interested in adding stock options to their trading skills is urged to attend a 3-Day Training by visiting http://www.RealOptionsMasters.com/Training or by calling 866-292-0807.
About Real Options Masters:
Real Options Masters is dedicated to providing educational training, seminars, and services that are designed to help investors increase their knowledge of the use of options in financial markets. The company provides comprehensive instruction and mentoring in the United States and Canada in the use of options to increase profit potential and reduce the risk of trading in the financial markets. The company is not a registered investment advisor or broker-dealer. Stocks and options trading have large potential rewards but also involve large potential risks. Our seminars are avocational in nature and intended for the purpose of the accumulation of wealth by, and the personal enrichment, development, and enjoyment of, our students. Additional information as well as a schedule of upcoming Real Options Masters workshops can be found at http://www.realoptionsmasters.com. Real Options Masters is a brand of Rich Dad® Education, a global and leading provider of educational training seminars, conferences, and services for over twenty years. For more information about Rich Dad Education and its other trainings, products, and services, please visit http://www.richdadeducation.com.
About Investor's Business Daily:
Investor's Business Daily is a leading financial news and research organization recognized for citing early emerging market and stock trends, and seen in proprietary stock screens, stock research tools such as Leaderboard®, and comparative performance ratings. IBD's companion website, Investors.com, offers stock tools and research for investors of every level. Educational support is the hallmark of IBD, with free IBD Meetup Clubs in major cities, an educational hotline, and introductory phone training for new investors and subscribers. The newspaper was founded on April 9, 1984 by William J. O'Neil, who is responsible for originating the growth investing system.