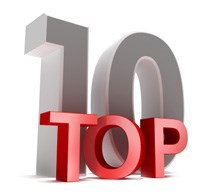 Carson City, NV (PRWEB) December 13, 2013
Free-ebooks.net, from Paradise Publishers Inc., is one of the most popular online destinations for eBook downloads. The site welcomes over 9 million visitors and has 3.3 million members. Focused on providing exposure to new and independent authors, the titles listed below demonstrate that 'bestselling' works can be enjoyed for free. Here are the top, overall eBooks for 2013 based on their reader's selections:
1. Mine for Tonight (Book 1) Billionaire's Obsession
Erotica, by J.S. Scott
This year's top pick with over 40,000 downloads, J.S. Scott writes about Kara Foster a down and out nursing student which receives an offer she cannot refuse from reclusive billionaire Simon Hudson. Could this be a rehash of the Demi Moore/Robert Redford/Woody Harrelson movie? Or something far better with a twist?
2. Breathless
Romance, by Scott Prussing
With fans scrambling for next four books of the series, Scott Prussing may have created his "twilight" with Breathless! Set in a small college in Connecticut, this page turner keeps you at the edge of your seat until the very end.
3. Blur (Night Roamers)
Horror-Gothic, by Kristen L. Middleton
Her first crack as a writer, Kristen Middleton's "Blur" definitely captures audiences' hunger for the paranormal. A story about twins searching for a fresh start, this suspense thriller untangles a web of mystery and horror far greater than what they were trying to escape.
4. Eternal Vows
Romance, by Chrissy Peebles
In Eternal Vows, Chrissy Peebles stirs our inner most thoughts and desires as she tells the story of Sara Larker. Trapped in a never ending web of lies and deceit set in the medieval times, Sara willingly assumes the identity of Princess Gloria. Marrying the king and slipping on the ancient wedding ring that unlocks the portal home. Will this lead to the path home or leave her forever trapped in medieval times with the immortal king?
5. The Gypsy King
Erotica, by Morgan Rush
Set in the hills of Southern France, in 1939, this sizzling eBook by Morgan Rush tells the tale of a young woman who tragically fell in love with her fiancé's brother. After being rescued from certain death, will she finally find true love among the amorous and adventurous gypsies who came to her aid?
6. A Deadly Suggestion
Fiction, by R.W. Williams
When a tragedy along a lonely stretch of highway at Interstate 5 opens the doors of mystery and intrigue, Detectives Trotman and Carver of the Washington State Patrol unravel one of the most frightening mass murder plots in U.S. history.
7. Call of the Herald
Sci-fi Fantasy, by Brian Rathbone
The first of two Sci-fis in this year's top 10 list, fans are raving about how well written this eBook is! Page turner, enjoyable read, and interesting story idea were only but a few praises given by fans to Mr. Rathbone's first installment in his trilogy. We personally can't wait for the second eBook...
8. The Mating (Wild Cats Part One): Erotic Romance Series
Erotica, by Sandra Ross
She never knew someone like him would come... Lliana first met Nickolas in the restaurant where she worked as a waitress. He was beautiful, rich, witty--and beckoned her for just one date. Yet her senses whispered something else: "He's unpredictable." She never knew what to expect with him. Nickolas woed her everyday, nonstop, for a month...this cliffhanging first installment of the Wild Cats series has fans longing for more,..
9. Second Chance
Romance, by Greta Krafsig
A romantic eBook from Greta Krafsig with readers giving all praises. All reviews agreed that this was well written despite Ms. Krafsig's unorthodox writing technique. But then again, it's often a luxury for the reader to create their own ending when the authors can't make up their minds.
10. Deep Crossing
Fiction, by E.R. Mason
No one on Earth could ever convince Adrian Tarn to take an untested prototype spacecraft deeper into unexplored space than anyone had ever been, to retrieve a mysterious artifact never before seen by humans. No one on Earth could ever convince him, but someone did…
One of only two Sci-fis featured in this year's top 10 list, watch out for this author! E.R. Mason is definitely going places. One fan compared Mr. Mason's work to Clive Cussler and we must agree. While it starts off a little technical, things quickly pick-up and soon have you turning pages at the speed of light.
Paradise Publishers Inc. is a U.S. based global, online publisher of both fiction and non-fiction books, benefiting from broad exposure as a content supplier to big name brands, including Apple iPad, Amazon Kindle, Barnes & Noble Nook, Kobo and more. It distributes digital eBooks at no cost via Free-eBooks.net and Foboko.com.