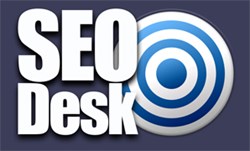 (PRWEB UK) 18 December 2013
Abacas Studios, one of the leading UK sticker makers, is pleased to announce that they have an extensive range of festive stickers and labels on sale for Christmas 2013. The company has been operating since 1998 and is regarded as one of the finest label designers and printers in the country. The firm knows what sort of products their clients are looking for and are more than happy to deliver something memorable at this time of year.
While many people will argue that a lot of magic has gone out of Christmas, Abacas Studios still believes that a lot of fun can be had during the festive season. Parents looking to create exceptional memories for their children can enhance the fun and enjoyment with personalised labels and stickers. Whether a parent is keen to ensure they know which present belongs to which child or they want to add a finishing touch to any gift, it has never been easier.
Abacas Studios utilises the very latest in label making and sticker printing technology. The company has recently expanded in size, increasing its capacity and using more advanced printers. This ensures that all customers can be assured of the finest quality labels and stickers this season.
The firm has a wide range of stock Christmas designs and labels on offer, but the firm is more than happy to provide a bespoke service for clients. The firm employs a number of highly skilled and fully trained designers, who can design a unique sticker for any client. Whether this is for a parent wanting to surprise their kids or a business looking to promote themselves at Christmas, there is no limit on how this sticker firm can provide clients with something that is extremely distinctive.
The festive period is obviously a crucial time for businesses, and it can be difficult to stand out from the crowd. Providing specialist labels and stickers for customers is a fantastic way for businesses to enhance their image and develop their reputation. There is still time for businesses to order specialist festive stickers and labels in time for the festive rush. When it comes to appealing to customers, the company that goes the extra mile will often be the company that achieves success. This is why Abacas Studios is more than happy to provide individuals or businesses with specialist festive stickers if required.
About Abacas Studios:
Abacas Studios have been providing specialist papers, labels and self-adhesive vinyl since 1998. In this time, the company has developed a sterling reputation as being one of the leading UK suppliers of stickers and labels. The company utilises the very latest in printing technology, ensuring clients receive high quality products at all times. Anyone looking to promote their business or give a fabulous gift at a fair price will find plenty on offer from Abacas Studios.