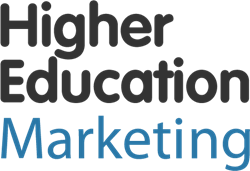 Montreal, QC (PRWEB) December 10, 2013
The digital marketing firm will present a free 20 minute webcast on December 12th at 2:00 PM EST.
In cooperation with the Brenn-White Group, Higher Education Marketing will present a 20 minute webcast entitled, "An Introduction to Pay-Per-Click Marketing for International Student Recruitment". The webinar, which highlights using online advertising to promote a program or a higher education institution internationally, is free with registration.
Through reviewing the basics of Adwords "pay-per-click" marketing for international student lead generation and recruitment, the webinar will provide participants with the tactics to create successful international Pay-Per-Click (PPC) campaigns. It will also provide an introduction to PPC strategy and implementation for higher education marketers who are looking to establish or expand their international PPC marketing for student recruitment.
In addition to this introduction to creating PPC campaigns and strategy, the following topics will also be covered:

Anatomy of a PPC ad
Aligning your ads and landing pages
Landing pages that convert
Adwords campaign structure and measuring results
Mobile PPC campaigns
Optimizing conversions with A/B testing
PPC analytics
Participants of the webinar will gain an understanding of the key components of Adwords based pay-per-click marketing campaigns, best practices in PPC strategy and tactics for student recruitment, as well as the ability to create highly targeted and effective international PPC campaigns.
Philippe Taza will be the main webinar host and speaker. Philippe has worked in higher education marketing and recruitment since 2001. He began his higher education career as a recruitment officer at a private college in Vancouver, BC. Advancing into recruitment management, he developed expertise in online marketing and web analytics to more effectively manage marketing performance.
Since 2008, Higher Education Marketing has been assisting post-secondary education institutions with their digital marketing needs. Through their close collaboration with colleges and universities in Canada and the United States, Higher Education Marketing has consistently helped clients to increase their ROI, by leveraging its expertise in web analytics, search engine optimization, social media, web design and other digital marketing strategies and tactics.