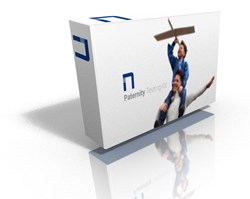 Yes, its as easy as it sounds.
(PRWEB) December 12, 2013
Natus, a prenatal and paternity DNA testing agency, announces the release of their home DNA testing kit. This kit allows clients to test their DNA from the comfort of their own home – without visiting a laboratory.
Natus provides at-home DNA testing for expectant mothers, individuals looking for maternal ancestry, infidelity testing kits and familial testing. Kits are ordered online through Natus' newly launched online store and sent to customer homes. Customers follow the procedures listed in the testing kits, complete their tests and mail them back to Natus for testing. All Natus DNA testing kits are reviewed by AABB-accredited laboratories, and Natus offers expedited at-home testing for those who need it.
"We feel our clients shouldn't have to leave the comfort of their own home or drive to some uncomfortable lab to test their DNA," states a Natus representative. "DNA testing has evolved to the point where it can now be offered at home and at a client's convenience."
Home DNA testing kits include general DNA, infidelity or paternity testing, familial and mitochondrial. Kits are mailed to customers after a deposit has been paid and the DNA testing fee is requested when DNA samples are mailed to the facility. Now, with Natus' new online store, customers can quickly order their testing kits from a home computer or by using their smartphone.
Natus invites customers to try out their new at-home testing kits versus visiting a local lab. Test results are reliable and all tests are overseen by AABB accredited laboratories for efficiency. Online exclusive pricing is available and promotions are offered for a limited time to promote the new online store and at-home DNA testing kits.
About Natus
Natus offers reliable at-home DNA testing services that are affordable and efficient. Natus' mission is to provide everyone with the opportunity to research their genetic history, discover DNA truths, and receive quality testing without invasive procedures. Learn more about Natus products online through their website or visit their online store.
http://natus.co
http://23dna.co