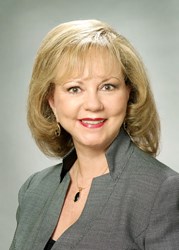 Visit www.practicemanagementlearning.com to register for McKenzie Management's complimentary 2014 webinar series"
La Jolla, CA (PRWEB) December 12, 2013
McKenzie Management has announced seven new topics in their complimentary webinar series, to be presented by CEO Sally McKenzie throughout 2014. The webinars will be available online.
McKenzie Management's 2014 webinar series is different from past years, offering new topics relevant to the changing business landscape of dentistry today. McKenzie continues to offer a wealth of complimentary content regarding dental practice management on their website, http://www.mckenziemgmt.com.
The upcoming webinars and topics that will be covered are as follows:

January 8th, 2014 – Office Managers: Take Control of Your Income Potential
February 5, 2014 - 10 Strategies to Jump-Start Practice Performance
April 9, 2014 - Practice Plateau – Causes and Remedies
June 4, 2014 - 5 Strategies To Get Patients In the Chair
August 6, 2014 - Scripting Your Profitability
October 2, 2014 - Conquering Conflict
December 3, 2014 - Practice Vital Signs: Key Metrics to Measure and Why
You can learn more about each topic that will be covered in 2014 or register for an upcoming webinar by visiting http://www.practicemanagementlearning.com.
McKenzie Management is the nation's leading dental management and practice development consulting firm headquartered in La Jolla, CA. Working "on-site" with dentists across the U. S. and Canada for over 30 years, McKenzie Management provides knowledge, guidance and personalized systems that have propelled thousands of general and specialty practices to realize their potential and reach their own visions of success. You can find McKenzie Management on Facebook, follow for informative tips on Twitter, or connect with CEO Sally McKenzie on LinkedIn. To get more information on McKenzie Management email info(at)mckenziemgmt(dot)com, call (877) 777-6151, or visit our website at http://www.mckenziemgmt.com.