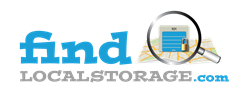 "We believe Find Local Storage offers a tremendous opportunity to combine resources with other like-minded companies and pursue that goal." -Dawn Tangvald, President of NW Self Storage
Farmington Hills, MI (PRWEB) December 11, 2013
Find Local Storage (http://www.findlocalstorage.com) ("FLS"), a self-storage search engine, and Kevin Howard Real Estate, dba Northwest Self Storage (http://www.nwselfstorage.com) ("NW Self Storage"), owner/operator of more than 70 self-storage facilities in two states, today announced they have signed an agreement to add NW Self Storage to the FLS founding ownership group.
FLS's vision is to empower self-storage owners and operators to generate their own leads collaboratively through a single consumer destination and shopping experience, thereby reducing the reliance on third-party aggregators.
SecurCare Self-Storage COO David Cramer, a founding partner of FLS, stated, "We couldn't be more pleased. NW Self Storage was established over 30 years ago, and is a prime example of the quality companies we have involved in this endeavor. They have displayed consistent and strategic growth over the years in the northwest, and will contribute valuable insight to our ownership group."
Dawn Tangvald, NW Self Storage President, stated, "Like others in the industry, we have continually explored opportunities to become more effective and efficient in our marketing efforts. We believe Find Local Storage offers a tremendous opportunity to combine resources with other like-minded companies and pursue that goal."
In order to learn more about FLS, please visit http://www.findlocalstorage.com or email press(at)findlocalstorage(dot)com.
###
About Find Local Storage (FLS)
Consumers and storage operators have spoken, and FLS listened. Founded in 2013, FLS is owned and operated by a consortium of some of the industry's most respected and longest standing storage facility owners. FLS is a lead generation platform, built for the purpose of creating rental opportunities for participating self-storage operators, decreasing the reliance of the industry on third party lead sources, and creating a unique and innovative direct to consumer shopping experience. FLS offers storage operators an opportunity to control their own marketing destiny, and consumer the opportunity to Find Local Storage.
About Kevin Howard Real Estate/Northwest Self Storage
Northwest Self Storage and Kevin Howard Real Estate specialize in the self-storage industry in the Pacific Northwest. We are a family owned and operated company, founded by Kevin Howard more than 30 years ago. Northwest Self Storage is ranked as one of the top 25 self storage operators in the country, managing more than 70 properties throughout Oregon and Washington. As a locally-owned company, our specialized services include Design and Development, Operation and Property Management, Consultation, and Brokerage. Our commitment and dedication to achieving success for our clients and employees also benefits our customers and communities.