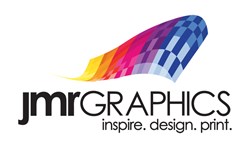 Central Islip, NY (PRWEB) December 17, 2013
JMR Graphics, a nationwide truck wraps manufacturer, highlights the benefits brands and companies can reap from utilizing mobile media advertising.
JMR Graphics has been providing the best possible graphics solutions to its clients for thirty years and has earned the goodwill of thousands of customers to date. The company has been able to easily create brand awareness for customers at an affordable rate. Not only is it cost-effective, but the wraps are easy to remove, making it stress-free to run quick campaigns without damaging the vehicles.
Another advantage to utilizing vehicle wraps is the large audience that they target on a daily basis. Anytime a wrapped vehicle hits the streets, impressions are generated. Statistics have proved that mobile media advertising can get as much as 700 to 1000 views per mile, making it worthwhile indeed.
TJ Pannell, a representative of JMR Graphics, a nationwide truck wraps manufacturer, believes the mobile media advertising industry is one to be reckoned with. "Over the past few years, the traditional advertising industry, overall, has taken a hit because of its inability to compete with the adaptability of digital advertising," he says. "However, there is no denying the effectiveness and visibility of mobile media advertising and the low costs that come with it. These factors will enable mobile media advertising to stay afloat as more and more advanced technologies are introduced."
JMR Graphics is an award winning Nationwide 3M Certified Manufacturer of Graphics for over a quarter of a century. We specialize in branding companies through Fleet Graphics, Vehicle Wraps, Architectural Wall Graphics, Promotional Window Clings, Floor Graphics, Event Signage and much more. We offer a variety of 3M Graphics Films, which are specially designed for most surfaces that require a changeable, short and long-term application. Our exceptional "Turn Key Service" is backed with a 3M MCS Warranty to give you peace of mind when you need optimum performance for the intended life of your graphics. With our state-of-the-art, cutting-edge facility we inspire our clients by providing creative design, custom-printed graphics and handle a network of nationwide installers. JMR Graphics provides expert capabilities and capacities needed to meet any graphic challenge.
#####