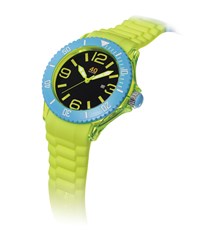 Stainless steel is a very hard material to work with. To find stainless steel jewelry at this price point is a miracle.
Las Vegas, Nevada (PRWEB) December 11, 2013
Las Vegas-based Universal Watch Co., Inc. (UWC), has just launched its 5th brand, 40Nine. 40Nine joins the Universal Watch family with other brands like: TeNo Stainless Steel, Boccia Titanium, The Titan Factory and Steel Blaze. 40Nine.com is a new website for UWC where 40Nine-branded watches and jewelry are the focus. On the website, you can still shop for UWC's other brands, but unlike the sister site at TeNo.com, the 40Nine website was developed on the Amazon webstore platform. Therefore, customers can use their Amazon accounts to pay for their 40Nine.com purchases. Many watch items are also fulfilled by Amazon, so Amazon Prime members can get their watches shipped for free directly from Amazon.com
40Nine watches were developed by UWC president, Raphael Cohen. Raphael is also the designer for UWC's popular SOB Collection of watches by Steel Blaze. The 40Nine watch brand is a new venture. It features fun, sporty styles in 2 sizes: 50mm or 46mm. There are 5 colors currently available per size with the promise of new colors and even new sizes in the near future. All 40Nine watches are $49. The watches have silicon rubber straps, plastic cases, hard mineral crystals and are water-resistant to 165 feet. They also have a date feature and Japanese Myota quartz movement. Each watch comes with a 2-year warranty on the movement.
Alongside the watches on 40Nine.com is the collection of 40Nine jewelry. All the jewelry, from bracelets to rings to accessories like letter openers and pens are $49 or less and are made with stainless steel for most items. "Stainless steel is a very hard material to work with. To find stainless steel jewelry at this price point is a miracle," says UWC president, Raphael Cohen.
Besides the 40Nine jewelry and watches, customers will also have the opportunity to purchase UWC's other brands on 40Nine.com with the Amazon checkout. UWC's popular Boccia Titanium configurator is on the website. Customers can design their own watch and choose every part from the case to the hands to the strap starting at $145. There are over 12 million possible variations on the configurator. All the configurator watches are assembled in Las Vegas, Nevada. Each configurator watch, as well as all items available on 40Nine.com are able to ship the same business day ordered as long as the order is placed before 3:30pm Pacific time.
UWC is proud of their quick shipping policies. They will ship through Monday, December 23rd for Christmas delivery. Customers may place their orders online or call the toll-free number, 1-800-360-2586. For international customers, call 702-736-6006.
Universal Watch Co., Inc. (UWC) is the United States distributor for TeNo Stainless Steel, Boccia Titanium, The TitanFactory, Steel Blaze and 40Nine jewelry, watches and accessories. UWC was founded by Raphael Cohen in 1994. After spending 20+ years in the retail jewelry and watch industry, Raphael used his knowledge and experience to expand into the wholesale distribution field. He has consistently used his love of technology to become more successful. Since it's inception, UWC's main focus has been to supply both the retailer and the end customer with top quality products and services.
Media Contact:
Nadine Kluger
800-360-2586
Nadine(at)40nine(dot)com
http://www.40nine.com
###