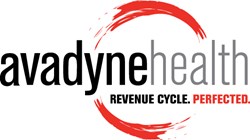 San Diego, CA (PRWEB) December 17, 2013
Onslow Memorial Hospital has selected Avadyne Health, a leading provider of revenue cycle services and technology, to implement A/R and Denial Follow-Up workflow technology for the Jacksonville, NC-based facility. SafetyNet Staffing will also be provided as an on-demand service.
The deal is a landmark event for both Onslow and Avadyne, as it is the first negotiated under terms of Avadyne's agreement with the Southern Atlantic Health Alliance.
Pamela Thompson, Director of Patient Accounts and Patient Access, stated, "We are excited and look forward to implementation of this software platform. This will allow us to track denials, productivity, review detailed reports, and much more. We are the first hospital within the SAHA (Southern Atlantic Healthcare Association) organization to purchase the system, and many other hospitals within our group have shown interest as well."
Onslow's business office staff will use Avadyne's proprietary Next-in-Queue workpooling technology to achieve faster A/R resolution and reduced error rates. Avadyne's workflow allows the hospital's staff to pursue payers based on a segmentation approach that analyzes collectability and maximizes cash flow. Denial Follow-Up software applies the same Next-in-Queue approach to deliver the next most important denial. In addition, Avadyne's technology identifies root cause and responsible area, reducing first pass denial rates for the facility.
"Partnering with our first member hospital of the Southern Atlantic Healthcare Alliance is a great opportunity for Avadyne as we expand our presence throughout the Carolinas region," said Tyson McDowell, President of Avadyne Health. "We're excited to see how Onslow's business office staff improves their A/R and denial management processes with our software. The queuing algorithm we employ has increased efficiency substantially for other clients and we look forward to seeing exceptional results with Onslow. Soon, we hope to extend those results and partnership to include other members of SAHA."
Implementation for the project will begin this month and the system should be fully operational by mid-1st quarter 2014.
About Avadyne
Avadyne Health is a revenue cycle workflow technology and outsourced services firm serving more than 220 hospitals in 33 states. Avadyne services include self-pay follow-up, A/R and denial follow-up, and collection of post write-off accounts. Avadyne technology offerings include denials, A/R, and patient access workflow, along with complete dashboards and reports. Avadyne leads the industry in self-pay innovation with its Total Patient Experience approach and in technology with its Next-in-Queue workflow. Client teams use Avadyne's workpooling technology to maximize patient access and business office outcomes. The Avadyne team works on the same technology, so the firm can continuously adapt to meet client goals and challenges, and workloads, either in a fully outsourced capacity or as a "SafetyNet" for clients. For more information, visit http://www.avadynehealth.com
About Onslow Memorial Hospital
Onslow Memorial Hospital is a 162-bed facility located in coastal North Carolina. With the exception of Brynn Marr Psychiatric Hospital and the Naval Hospital at Camp Lejeune, Onslow Memorial Hospital is the only hospital in the City of Jacksonville and Onslow County. Onslow Memorial Hospital is nationally accredited by the Joint Commission on the Accreditation of Healthcare Organizations (JCAHO) and is also considered a national leader (as measured by Press Ganey, an independent, national healthcare research firm) in several areas of patient satisfaction. These include inpatient nursing, the OMH Sleep Disorders Lab, and SurgiCare.
About SAHA
The Southern Atlantic Healthcare Alliance (SAHA) was established in 2004 to nurture collaborative relationships among member hospitals in order to improve the quality of health care. Our mission is to support and strengthen our members. We do this by facilitating networking and information dissemination, and by providing educational opportunities and volume aggregation to drive cost savings