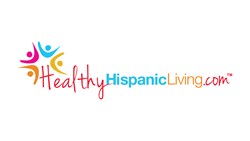 The truth is, these non-medical sources are doing a better job at understanding, reaching out and communicating to the Hispanic community.
Los Angeles, California (PRWEB) December 10, 2013
As Hispanics continue their ascent as the largest and fastest growing minority group in the U.S., tension points between the healthcare and the Hispanic communities are growing as well, fueled by the lack of outreach from the former to the latter. One of the results of this disconnect is that many Hispanics still rely on folk remedies that are passed on within the community and families, or they get their medical information from other alternative, non-medical sources. There are many instances of these alternative sources within local Hispanic communities; one such organization based in the Los Angeles area attributes roughly 60% of its sales in the U.S. to Latinos – and it is betting its future growth on them.
Incredibly, according to a Pew Hispanic Center Report, at least 8 out of 10 Hispanics get information about their health from sources other than traditional medical establishments – such as television and radio programs and advertisements for alternative medicines and treatment. "The truth is, these non-medical sources are doing a better job at understanding, reaching out, and communicating to the Hispanic community," explains Dr. Joseph Alvarnas, Director of Medical Quality and Associate Director in the Division of Hematology and Hemapoietic Cell Transplantation at the City of Hope Comprehensive Cancer Center in California. "This merely scratches the surface of what's happening throughout the community when it comes to healthcare."
In fact, almost 80% of Hispanics will take further action when they hear these messages. What exactly are they responding to? Adds Dr. Alvarnas, a HealthyHispanicLiving.com contributing writer, "Language is a big part of it. More than half of the time, communication is in Spanish (or a mix of Spanish and English). But that's only part of the picture. These alternative sources are also telling a better story, one that is culturally in tune with the community."
Unfortunately, their claims are mostly unfounded and often lead to harmful, even deadly results – especially when these alternatives are used as substitutes for proven and more advanced medicines. "I see this in my own practice, maybe 20% of the time, where a kind of magical thinking has taken hold," says Dr. Alvarnas, who did his residency in internal medicine at Stanford University Medical Center followed by a fellowship in hematology at Stanford University Medical Center and a fellowship in bone marrow transplantation. "The patient who brings in a vitamin pill from Mexico they want to take for a disease such as diabetes or the person whose aunt in El Salvador swears by a special herbal tea concoction as the fountain of youth."
Though this can't be blamed for the high percentage of diabetes in the community and the growth rate in young Latinos, the highest in the country, it certainly can't be discounted either. And it's but one reason why the medical community must step up to counter these alternatives, and start doing their own outreach to the community. Mexican Americans, in particular, are at high risk in this example. According to the U.S. Department of Health and Human Services Office of Minority Health "they have a 50% greater chance of dying from diabetes than their non-Hispanic white counterparts."
Education and outreach is sorely needed, but medical professionals cannot go into the Hispanic community blindly. They must first do their due diligence to understand Hispanics in order to get past the cultural obstacles that may stand in the way of education and outreach efforts. The denial factor is one such obstacle, not just about disease but about treatment as well; that is, the strong desire to believe in and find a magic pill, a miracle cure –another reason why the advertising in Spanish language media is so appealing. It offers what seems like a simple solution to a problem people just want to go away, whereas real treatment options might seem complicated, especially when not well understood or when not presented in culturally relevant terms.
So how does the medical community begin to counter all of the alternative claims and the lure of wishful thinking? For one thing, simply telling someone the pill or whatever remedy they found or heard about doesn't work is not going to sway most people, for the aforementioned reasons. Whatever they heard most likely came from a trusted source, and that is what the medical community must become to their Hispanic patients. "Dr. Alvarnas sheds light on an extremely important issue when it comes to Hispanics and their health," explains Marisa Salcines, Editor-in-Chief of HealthyHispanicLiving.com. "His recommendations to physicians to really listen to their patients is the first step in understanding the foundation of patients' belief systems in order to counter the messaging they are getting."
Adds Alvarnas, "Without that underlying cultural awareness and understanding, physicians will often find themselves having parallel conversations about important health issues that never quite intersect or connect with your patient. However, once they feel that you are listening to them and understand where they are coming from, you will begin to earn their trust and they will be more open to what you have to say."
With a new national survey by the Pew Research Center finding that 45% of U.S. adults are living with one or more chronic diseases and that when it came to health decisions internet users with one or more of these conditions are more social when searching and collecting information about their health issues, this further supports the need HealthyHispanicLiving fills as a culturally-relevant communications platform to advance clinical care, research, prevention, education, mental health, financial well-being, nutrition, fitness and outreach to the Latino community. Adds Salcines, "Hispanics are in search of real solutions to live healthier and longer lives knowing that they are susceptible to chronic diseases such as diabetes and obesity."
For more information about HealthyHispanicLiving.com please visit the website and/or email Isabel Goitia at Isabel(at)HealthyHispanicLiving(dot)com or call 678-520-6429.
About CHL Corporate
We build brands from the outside in.
Instead of selling to Hispanic consumers, let them help build your brand and enable them to influence its growth.
We develop Hispanic leaders from the inside out.
By embracing their unique immigrant perspective instead of assimilating so quickly, Hispanic employees are enabled to innovate and lead your business with cultural authenticity.
As the only Hispanic human capital, business development, and marketing consulting firm of its kind, CHL's unique approach is centered on building leaders and building brands by clearly demonstrating how these two facets are interconnected and dependent on each other. To learn more about CHL Corporate, visit us at: http://www.centerforhispanicleadership.com.