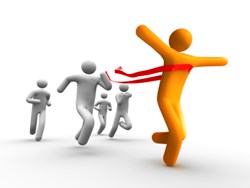 Do your homework before you buy a website for your practice.
Clinton, IA (PRWEB) December 16, 2013
Dr. Mike Hamilton from Inception Chiropractic Websites has recently announced the release of a new comprehensive chiropractic website template. This new design incorporates a number of new design features and covers a large array of symptomatic issues.
When contacted at his office, Dr. Hamilton said, "Our new website design is a great fit for chiropractors that offer a number of options to their patients. This style is very well optimized from top to bottom giving doctors a chance to get ahead in the search engines."
Dr. Hamilton went on to say, "It's important to us that our sites are professional and functional. We understand that our clients are busy and that they do not have time to be working on their website every day. Our system at Inception allows the doctor to sit back while we do the work for them. This allows them to focus on the most important parts of their practice."
Finally, Dr. Hamilton said, "Dr. Manuel Compas is a chiropractor in Annandale, VA. We recently upgraded his office to this new style and we feel that it will make a significant impact in his overall online presence."
Dr. Mike Hamilton is the co-owner of Inception Chiropractic Websites. He and his wife work each and every day to help doctors of chiropractic reach their online marketing goals.