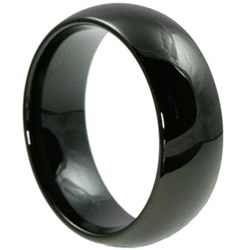 (PRWEB) December 11, 2013
Forever Metals, LLC, is offering Flash Sales leading up to Christmas by daily promotions. The first promotion on December 10th through the 11th is a promotional Eclipse ring, widths 2mm-8mm, with any full price ring purchase on the website. The Eclipse is one of the bestselling value priced rings on the website and it features many widths and finishes to accommodate every shopper. The company is offering this promotion to give customers an incentive to purchase immediately rather than waiting for a promotional discount code. The company would like customers to call in their orders rather than using the online ordering system.
Forever Metals is one of the largest tungsten ring companies on the internet. The company offers many unique and traditional rings for men and women at prices most budgets couple afford. Popular collections include the wide width ring collection featuring rings larger than a 10mm width, the Celtic collection featuring love knot rings and the symbolic Claddagh and the genuine Abalone shell ring collection. The website features many styles for both men and women to all the shopping experience to be positive and stress free for couples.
Forever Metals encourages shoppers to purchase with confidence when choosing their company. The company manufactures each ring with pride in the United States and offers a lifetime warranty with each purchase protecting the investment for life.
About Forever Metals, LLC:
Forever Metals was founded in 2005 as a small United States based company with only a few simple styles. Over the years with customer support the company has grown to being one of the largest online shops for tungsten carbide rings and wedding bands. In addition to the online collection the company also offers customization, inner diameter engraving and fingerprint engraving.