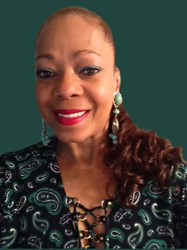 Health is the complete state of mental, social and physical wellbeing and the show will explore ways to heal minds and society by healing ourselves from inside out.
Fairfax, VA (PRWEB) December 11, 2013
The Global Health Leaders radio show is pleased to announce that on Monday, December 16th at 9am EDT Dr. Elvira will co-host a special 4 part series "Healing from Inside Out" with Ms. Antreina Stone. The purpose of "Healing from Inside Out" is to discuss spirituality in global health. Health is the complete state of mental, social and physical wellbeing and the show will explore ways to heal minds and society by healing ourselves from inside out. The entire series of "Healing from Inside Out" will air live on December 16th, 23rd, 30th and January 6th. The first show will focus on the foundation of healing; the second show will discuss how to prepare for healing; the third show will focus on the process for healing itself; and the final show will discuss ways to stay healthy.
Antreina E. Stone is the founder of Get More in Life Coaching, LLC. Author, business coach, life coach, wife, mother, sister, grandmother, godmother and friend, Antreina started her journey as an entrepreneur when she opened Antreina's Earrings in 1989. Since then, she's managed more than 100 jewelry consultants and sold well over 50,000 pairs of earrings, manufactured by hand and still selling today in boutiques and online at http://www.antreinasearrings.com. Today, Antreina specializes in helping people to live to their full potential through life-coaching services and products offered at http://www.getmoreinlifecoaching.com. "Are You a Starving Artist?" is Antreina's first book. Look for more books by Antreina E. Stone as well as coaching programs at http://www.getmoreinlifecoaching.com.
About Dr. Elvira Beracochea
Dr. Elvira Beracochea, global health leader, mentor, author, coach and MIDEGO CEO, leads MIDEGO's work and inspires her colleagues to achieve more in global health by designing innovative solutions to global health care delivery problems. Guided by the vision that every person has the right to equitable services which protect, promote and restore health, Dr. Beracochea believes that rights-based approaches (RBAs) to public health are the solution to achieving more in global health. Known to her peers as a coach and mentor, Dr. Beracochea has more than two decades of experience as a physician, international health care consultant, hospital manager, health policy advisor, lecturer, researcher, and mentor.
Dr. Beracochea has worked in over 30 different countries. Before establishing MIDEGO, she was a Principal Associate in the Center for Pharmaceutical Management and Center for Health Services at Management Sciences for Health (MSH). Her early career included serving as a hospital manager at the University Hospital in Uruguay and lecturing in epidemiology and biostatistics at the University of Papua New Guinea. Dr. Beracochea also served as a Health Policy Advisor in the Department of Health in Papua New Guinea.
About "Global Health Leaders" Radio
"Global Health Leaders" is a forum that showcases and shares the outstanding contribution of global health leaders everywhere to make the world a better, equitable, and healthier place for all. The show is live every Friday morning at 9 a.m. Eastern/ Washington DC time.
Callers are welcome to join the conversation during the show by calling (347) 857-3528 or by Skype™ at midegousa. Listeners are also welcome to e-mail questions for Dr. Elvira and her guest before the show to radio(at)midego(dot)com. Questions will be answered on air. The live, Internet talk-radio show will stream from the host page at http://www.blogtalkradio.com/global-health-leaders/2013/12/16/healing-from-inside-out. An archive is available immediately following the show or listeners can subscribe to the archives via the RSS feed. Follow the discussion and read more about host Dr. Elvira Beracochea and MIDEGO, Inc. by visiting the show's home page.
About MIDEGO
Founded in 2005, MIDEGO is a well-established global health consulting company, specialized in professional and organizational effectiveness in the health sector. MIDEGO's mission is to help countries exceed the Millennium Development Goals, hence the name of the company. MIDEGO helps clients improve how they work and save more lives while advancing in their careers. MIDEGO also works with partners to create and implement effective and efficient organizational health development strategies that are led by empowered local leaders. MIDEGO's online training and coaching programs help health professionals realize their career mission by leading the kind of changes they know they need to bring about in their countries. Find out more at http://www.midego.com
About BlogTalkRadio
Launched in 2006, BlogTalkRadio is a social media platform that allows users to host live, interactive radio shows, with no downloads or extra equipment needed. BlogTalkRadio's unique technology and seamless integration with leading social networks enables individuals, corporations and organizations to create and share their original content, their voices and opinions in a public worldwide forum. For more information, please visit http://www.blogtalkradio.com.