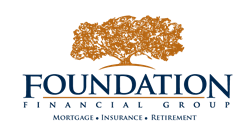 We have found that military personnel bring unparalleled discipline, drive, and diversity to our workplace.
Atlanta, Georgia (PRWEB) December 11, 2013
With a December 31 expiration date looming for a national tax credit that rewards companies for hiring veterans, Foundation Financial Group announces the creation of a hiring program aimed at helping America's veterans with the transition from military service to civilian life. FFG's Military Management Training Program officially begins January 1, 2014, but will be available for veterans who apply in the interim.
"Foundation Financial Group hopes that launching the Military Management Training Program will help counteract any potential drop-off from the companies who were hiring American veterans for the tax credit," said Chief Human Resources Officer James Brodsky. "FFG has always appreciated the skills veterans bring to the table, and this program is a way to formally acknowledge the value of military experience."
The Military Management Training Program is designed to help former military members start a new career, learn the processes of the mortgage business, and advance into FFG management positions. Foundation Financial invests in employees by incurring the cost of all licensing exams and fees. FFG provides premium study materials and organizes study sessions to prepare employees for licensing success.
"We recognize that veterans have received training that esteems genuine teamwork, respect for procedures, and leadership by example," continued Brodsky. "Through our MMT Program, veterans will bypass the typical entry-level positions and begin their FFG careers on our corporate management track."
The new program allows veterans to be hired as AMTs or Accelerated Management Trainees. Veterans will be enrolled in FFG University or FFGU, which was created to give employees the tools to drive their own success within the corporation and the freedom to set their own pace. FFGU utilizes interactive workshops, comprehensive training modules, and challenging work assignments to supplement personalized career development programs.
"Accelerated Management Trainees progress to full-fledged management positions within one year," continued Brodsky. "We have found that military personnel bring unparalleled discipline, drive, and diversity to our workplace. FFG's Military Management Training Program offers veterans the chance to build a foundation for a rewarding career in helping Americans achieve their financial dreams."
Foundation Financial Group employs former military personnel at every level of its corporate structure. Some FFG employees remain active in the military reserves, a commitment that Foundation Financial embraces and supports. The Military Management Training Program reflects ongoing efforts from the financial services corporation to improve conditions for those who have served in America's military.
To learn more about FFG career opportunities, visit ffgcareers.com. This website enables job seekers to search open positions, submit a resume, and complete an application. FFGcareers.com also offers an option to join the Foundation Financial Talent Network, which enhances the job search and application process.
About Foundation Financial Group
Foundation Financial Group is a multibillion dollar financial services corporation. FFG offers its customers Best in Class service through its Insurance, Retirement, and Mortgage services. Named one of the fastest growing financial companies in the country by Inc. Magazine for the third year running, FFG has continued to grow its nationwide presence with over 100,000 new customers per year in 39 states. In addition to the value that Foundation Financial provides every customer, it is also dedicated to its communities and the people who live in them. Through a vast array of philanthropic endeavors, the company not only provides significant monetary donations but also fosters a workforce environment that encourages all team members to personally make a difference. Foundation Financial is committed to its strong focus on customer service and community investment as it continues to grow and compete with the largest financial institutions in the world.
Foundation Financial Group reviews all public relations inquiries. For additional information, interview and image requests, contact the Foundation Financial Group Public Relations Team.