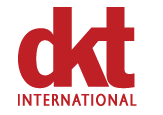 Social marketing of contraceptives & family planning services improves lives and living conditions in Ethiopia. In 2012, DKT Ethiopia's efforts averted 1.1 million pregnancies, 780,000 births, 3,300 maternal deaths, 28,300 child deaths & 101,400 abortions
Washington, D.C. (PRWEB) December 11, 2013
A new article published in the Population Council's Studies in Family Planning (December 2013) calls Ethiopia, which was the site of the 2013 International Conference on Family Planning, "an emerging family planning success story," and credits the contraceptive social marketing and behavior change communication implemented by DKT Ethiopia as contributing factors to that success.
Authors David J. Olson and Andrew Piller posit that four elements were mainly responsible for the success – political will by the government, generous donor support, the government's network of health extension workers, and NGOs and public-private partnerships – and offer some lessons learned that could be applied to other African countries in emulating the Ethiopian success.
One NGO and its contributions made in Ethiopia noted by the authors was DKT International and its DKT Ethiopia operation. "DKT regularly supplies 32 percent of Ethiopia's couple years of protection (CYPs) and more than quadrupled its annual CYPs from nearly 600,000 in 2000 to more than 2.5 million in 2012," the authors noted.
DKT Ethiopia has been a major contributor to effective family planning in that country since it began operations in 1990 with the introduction of Hiwot Trust condoms. DKT's program now supplies over a third of the country's condom sales as well as oral and injectable contraceptives and other reproductive health products, and operates the second largest contraceptive social marketing project in Africa, based on analysis of services and products delivered. In 2012, DKT Ethiopia's efforts averted 1.1 million pregnancies, 780,000 births, 3,300 maternal deaths, 28,300 child deaths and 101,400 abortions.
"Our social marketing of contraceptives and family planning services has proved highly cost-effective in Ethiopia as it improves lives and living conditions in that country," said Christopher H. Purdy, Executive Vice President of DKT International and a former country director of DKT Ethiopia. "By leveraging the power of the private sector, we market and sell attractive, affordable contraceptive products and services through normal commercial channels while educating consumers on the choices that best suit their needs. Paying even a modest sum for a product or a service turns a 'beneficiary' into a 'customer,' who is more likely to actually use what they paid for, enabling the program to be self-sustaining."
With regard to family planning activities, DKT Ethiopia maintains offices and warehouses across the country as supported by a database of nearly 20,000 sales points providing real-time data, and provides several brands across product type in order to reach all economic segments with messages linking family planning and reproductive health to a better life. DKT Ethiopia also uses condom distribution in successful programs to fight sexually transmitted infections, including HIV.
Since 1989, Washington, DC-based DKT International has provided safe and affordable options for family planning and HIV prevention through social marketing, establishing it as one of the largest private provider of family planning products and services in the developing world. http://www.dktinternational.org.
Contact:
Suzy Ginsburg
713-721-4774
suzy(at)gcomworks(dot)com