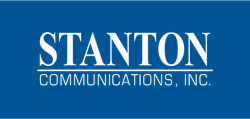 ..."Now is the time to advance ASA's communications efforts and tell the story of statistic science in new ways through a partnership with an established and experienced public relations firm."-- Ronald L. Wasserstein, ASA
Washington, DC (PRWEB) December 11, 2013
The American Statistical Association (ASA), the second-oldest professional association in America and the world's largest community of statisticians, announced today it selected Stanton Communications, a national strategic communications firm, as its public relations agency of record after a competitive review.
"With the massive growth in the importance of data analysis, now is the time to advance ASA's communications efforts and tell the story of statistic science in new ways through a partnership with an established and experienced public relations firm," said Ronald L. Wasserstein, ASA executive director. "We will focus our campaign on communicating to young people the bountiful and rewarding opportunities available in statistical science. We are excited to work with Stanton Communications on this important initiative."
Expanding on Stanton Communications' successful history of work with professional associations including the American Nurses Association, the Airforwarders Association and the American Society of Association Executives, the firm will partner with ASA to develop and implement a comprehensive communications program to engage and educate high-school and college students, career counselors, parents, educators and others about the opportunities available in the scientific field of statistics and the benefit of being statistically literate, no matter one's career. The firm will provide strategic counsel, content marketing support and media outreach on behalf of ASA.
"It is fitting that as we begin our 25th year in business, we are partnering with ASA during its 175th anniversary to communicate the importance of statistics in an increasingly data driven society," said Peter V. Stanton, President and CEO of Stanton Communications. "Big Data is changing everything from medicine, education, technology and manufacturing to how we practice communications. I believe the opportunity to partner with ASA to tell that story and learn from their experts will help Stanton Communications excel for another 25 years."
The American Statistical Association supports excellence in the development, application, and dissemination of statistical science through meetings, publications, membership services, education, accreditation, and advocacy. Its members serve in industry, government and academia in more than 90 countries, advancing research and promoting sound statistical practice to inform public policy and improve human welfare.
For additional information about the American Statistical Association, please visit the ASA website at http://www.amstat.org.
About Stanton Communications
Stanton Communications, Inc. is a national public relations firm with multi-category expertise. The firm represents some of the world's leading organizations, corporations, and industry groups and provides strategic counsel, marketing communications and public affairs services. Stanton Communications is active internationally through its membership in the global consortium of independent PR firms, PR World Alliance. For the past quarter century, Stanton Communications has gained distinction as a firm intensely focused on client service excellence. For more information, visit http://www.stantoncomm.com.