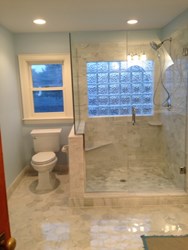 "With teamwork and group dedication, you can achieve goals beyond your imagination."
Saint Paul, Minnesota (PRWEB) December 12, 2013
Locally owned and operated company 'All Around Property Preservation' won a historic bid and recently completed a multi-century old home renovation in one of St. Paul's most famous areas (see photos below). The project took grace and skill, something you wouldn't think comes from a company best known for roofing and siding.
This one-stop-shop contractor, best known for storm damage repair and distressed property rehabilitation, has proven that there is more to this company than just exterior storm jobs and cosmetic repairs. This full service personal contracting team is the busiest rehab contractor in the State of Minnesota and they have no plans of slowing down. Take for instance their latest and largest project on Summit Ave. Proving that no task is too big for All Around!
All Around's client was looking to renovate their property on Summit Ave in St. Paul. They wanted to restore the home to its former historic grandeur. All Around came in and did an initial detailed consultation to establish their wants and needs for their clients home. All Around helped guide the design ideas, establish an in depth plan of action while not forgetting the custom oriented details that would revive the once vibrant home.
All Around tasks included but were not limited to:

Helping procure permits from the Historical Preservation Committee of St. Paul
Creating a plan to completely revamp the Master Suite, Kitchen, Sunroom and other rooms that came up along the way.
Demolition that needed to be done in grace as to protect the already existing charm of the home.
Overhaul the electrical system, boiler system, AC upgrades and plumbing
Installation of in floor heating, pipes, and gas lines
Installation of variable flame gas log fireplaces
Refinishing all of the hard wood floors, custom built-ins, and trim.
The master on-suite is where the most astounding changes and renovations were made. By removing an existing wall and reallocating the closet, the master on-suite was redesigned into a magnificent space. Including:

Heated marble floors
Double marble vanity
Smoked window in the shower area
Glass shower
Specialty bear claw tub
All Around was able to complete the remodel ahead of the due date and on budget. To date this is the largest project All Around has ever completed.
All Around is located in Golden Valley, MN. They cover the entire state of MN, IA, Western WI, and Eastern NE.
Find additional photos of the restoration project visit the Web: http://goallaround.com.