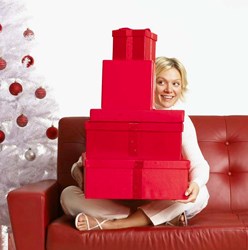 We have great gifts on sale including gift boxes with jewelry and serums, and stocking stuffers for men and women, says Kathy Heshelow, founder of Sublime Beauty®.
St. Petersburg, FL (PRWEB) December 12, 2013
Now is the time to lock in purchase of those final Christmas presents.
Sublime Beauty® offers plenty of great gifts and stocking stuffers for both men and women. All Sublime Beauty® products are offered through Amazon, so purchasers benefit from fast (usually free) shipping and secure checkout.
"We put a downloadable or viewable Gift Guide on our website, and have all of our products - including special Christmas boxes with serums and jewelry - on the site with links to Amazon for ease," says Kathy Heshelow, founder of Sublime Beauty®.
Popular products include the Collagen Peptide Serum, the Face Whisperer® line (featured on several television programs), and the Retinol Serum with Vitamin C.
Fashion jewelry was matched with serums and are delivered in beautiful Christmas Boxes with bows on top, such as the pearl braided necklace with collagen, or the modern cuff bracelet with retinol.
Most items are on sale, as well.
"The Christmas page on the website includes some videos about different products," says Heshelow, "including stocking stuffer suggestions, too. This includes our very popular Skin Brush, invigorating foot balm, body oil and Vitamin C toner."