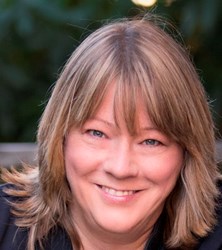 HVAC companies often find geothermal to be intimidating, Green Equipment Option is here to help them navigate this unfamiliar technology.
Campbell, CA (PRWEB) January 03, 2014
Typically, commercial buildings that utilize HVAC equipment to cool the air have separate equipment to heat water for tasks that they have to run their businesses. Green Equipment Options, a distributor of ClimateMaster Products, is focusing on businesses that use a lot of energy heating water for healthcare, spas and cafeterias. ClimateMaster has methods to cool the ambient temperature in a building and move the waste heat to practical and money saving tasks such as laundry facilities and dish washing; an area where these facilities have a lot of energy costs.
This technology is just starting to be tapped for this practical use. Information can be found under utilizing waste heat. It is important to note that facilities with a body of water such as a lake or pool can also be used as a heat sink when cooling indoor temperatures. This means that the spa's pool can be heated with the waste heat from cooling the work out area. This is all possible with geothermal technology, which at the moment qualifies for a 30% tax credit off the installed price (seek your tax adviser's advice to see if you qualify).
Green Equipment Options, Inc. is a wholesale distributor of energy efficient and renewable heating, air conditioning, refrigeration and other applicable products. Our goal is to get many of these innovative products in the hands of building, construction and retrofit professional's hands. Equal partners Kent Penning, Susan Nichol and John Townsend share a passion to reduce carbon emissions, reduce energy costs and dependence on foreign oil.
If you are an HVAC contractor in Northern California or you want to be more involved in renewable heating and cooling, or perhaps you are in need of a wholesale water sourced heat pump(s) or other geothermal equipment or parts, contact Green Equipment Options for advice and ordering. Green Equipment Options can be reached at 408.412.8500 or contact: info(at)greenequipmentoptions(dot)com.