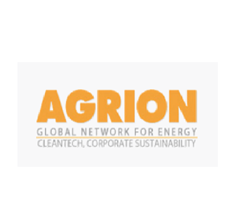 The fact that people are moving into cities at a record pace around the world means that cities are a central part of the problem.
San Francisco, CA (PRWEB) December 12, 2013
California has always been on the forefront of innovation in the emerging alternative energy and smart cities sectors. With recent breakthroughs on the policy and legislation side, the future of clean energy revolution is clearer than ever. As people begin to embrace this forward-thinking lifestyle, the concept of the 'city' is also evolving – changing the ways people work, play, and lead their lives.
With a growing worldwide population, increasingly advanced technologies, a high influx of urbanization, and the ever-present threat of climate change and natural disasters, the new buzzword among sustainability professionals is 'Resiliency'. Resiliency enables humans, animals, and other living organisms to adapt and thrive in a continuously changing environment. Resilient, smarter cities – 'Resiliencity' – are going to be necessary in the future in order to reduce and adapt to increased natural disasters and climate change.
"The fact that people are moving into cities at a record pace around the world means that cities are a central part of the problem. About 70% of global carbon emissions come from cities. If we are going to reach our sustainability goals, not only at the local level but at the national level, we do need to take very swift and aggressive action towards reducing our carbon emissions," says Melanie Nutter from SF Environment.
Industry experts will delve into the concept of a 'Resiliencity' during a half-day conference hosted by AGRION on December 17, 2013 in San Francisco. AGRION has assembled individuals from leading organizations for two panel discussions: The first conversation will use the city of San Francisco as a case study in evaluating barriers and opportunities to actualizing the vision of a smart city. (Speakers: PwC, SF Environment, Perkins + Will, and the Urban Research Lab at the University of Illinois.) The second discussion will have a narrower focus on the progress of ecodistricts and sustainable neighborhoods as they fit into the context of smart cities. (Speakers: SF Planning Department, AECOM, Webcor Builders, Codding, and Bio-Logical Capital.)
The opportunity to stream the panel discussions live is available to sustainability professionals who are not located in the geographic region. For those interested in attending the conference, more details and information on registration can be found here.
Through weekly meetings around the world, AGRION provides a platform for its members to connect, exchange ideas, and identify business opportunities. AGRION members can determine critical business drivers, explore innovation, and realize sustainable growth in a world challenged by resource constraints, climate change, and evolving political landscapes. To learn more and create your own profile, visit http://www.agrion.org.